Discounted Nashville Predators Tickets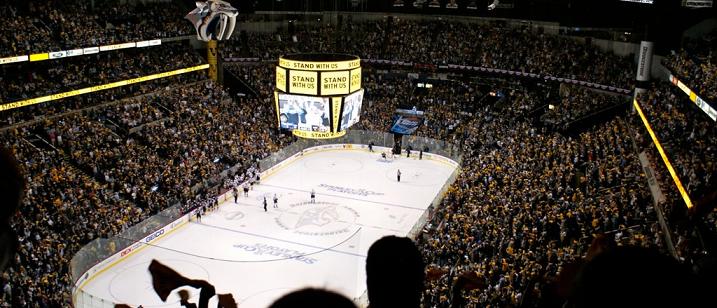 You've read the chants, you've seen the TV commercials, you've heard the buzz about some Weber guy.. and now you want to see the action live at the Bridgestone Arena.
Good news for you, we've got your discounted tickets to every Nashville Predators home game this season.
Following the directions below can save you $$$ off the Ticketmaster rate!  Upper Goal Zone is not available through this deal, but Goal Zone tickets start at $34.
Here's how it works:
Visit the Predators Ticketmaster site using this link.
Choose ANY game that's listed,  yes, all 41 home games are there! Click "Find Tickets"
For the Special Offer Code, enter "preds" (without the quotes)
On the next page, you'll have to create an account using a valid e-mail*.
After your account is created, it's like any other Ticketmaster site, you select # and location of tickets
*Note: The tickets are sent to the email you registered with, as a PDF file.  No will-call, waiting for mail, etc involved.
This allows the Nashville Predators to keep Ticketmaster fees to a low $1.25.. and you can buy tickets even at last minute.
So, here's the Predators 2010-11 schedule, here's a seating chart, and we look forward to seeing YOU in Smashville!