Complete second round schedule for Preds, Coyotes released…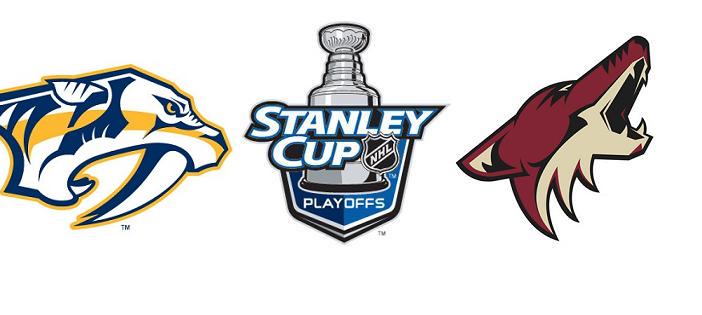 With less than 24 hours until the puck drops on round number two, the Nashville Predators and Phoenix Coyotes have announced their complete series schedule (sans the times of games six and seven).
As the Coyotes are seeded #3 in the West, they will have home ice advantage and kick off the series in Glendale, Arizona. The clubs will then head to Music City for two games inside Bridgestone Arena.
Remember, all road games can be watched with 100 of your closest friends at Brewhouse South in Franklin. They are the road game headquarters for section303.com all season (and post season) long. They not only feature a $3.03 menu on game days but we're also 5-0 when watching playoff games there.
See you Friday!
GAME
DATE
ROAD
HOME
TIME (Central)
VIEWING PARTY
1
4/27 (FRI)
Nashville
Phoenix
8:00pm
Brewhouse South
2
4/29 (SUN)
Nashville
Phoenix
7:00pm
Brewhouse South
3
5/2 (WED)
Phoenix
Nashville
8:00pm
Bridgestone Arena (duh!)
4
5/4 (FRI)
Phoenix
Nashville
6:30pm
Bridgestone Arena (duh!)
5*
5/7 (MON)
Nashville
Phoenix
9:00pm
Brewhouse South
6*
5/9 (WED)
Phoenix
Nashville
TBA
Bridgestone Arena (duh!)
7*
5/11 (FRI)
Nashville
Phoenix
TBA
Brewhouse South
* – if necessary
—
STICK TAP to our good friends over at Bink's Outfitters for posting THIS and THIS via Twitter.