Flyers fans arrogant in their assumption Weber would be a Flyer?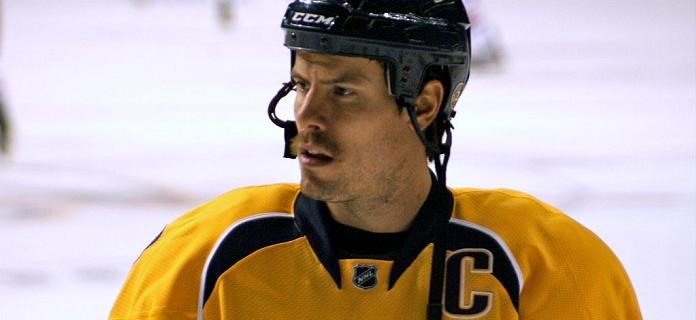 Philadelphia fans have apparently never really given the Nashville Predators organization credit. All year, here in Nashville, we've heard "we're going to be cap team next year" from everyone from Head Coach Barry Trotz to General Manager David Poile and Chairman Tom Cigarran.
Nobody was listening in Philadelphia.
Cigarran even went on record with The Tennessean's Josh Cooper saying "we're not going to lose players because of money (anymore). The only way we'll lose them is if there's some chemistry issue or their grandmother lives in Montreal or something, the intangibles."
Nobody was listening in Philadelphia.
This afternoon, the Predators ownership group decided to match the offer sheet and retain their captain Shea Weber for 14 years, leaving Philadelphia without the final piece to their puzzle: an elite defenseman.
I bet Philadelphia is listening now.
Here's a sampling of what Flyers fans were saying on Twitter just minutes before the news broke. You'll notice they were replying to John Shannon of SportsNet's reporting that an unnamed NHL Exec said he expected the Predators to match. Of course, can you blame their brashness? Their team had already whiffed on Zach Parise and Ryan Suter and now they've whiffed on Weber.
Enjoy.
@JSportsnet what did Poile promise you for leaking out that nonsense to twitter?

— Mount Ephraim Mike.(@1_michaeldeluca) July 24, 2012
@JSportsnet This is a bluff, trying to get a good trade. Lies

— Ryan Hartman (@FlyersTime) July 24, 2012
@JSportsnet We'll see whoblinks first.They're going to sign a player to a mega deal who doesn't want to be there?Call their bluff Homer

— Ed Cox (@SurfeagleEd) July 24, 2012
@JSportsnet Holmgren should call their bluff.Poile is just leaking this fake crap to get homer to sweeten the pot. #weberwatch

— Jason Kovilaritch (@Kovilaritch) July 24, 2012
@JSportsnet poile is just bluffing

— M (@Schennanigan) July 24, 2012
@JSportsnet Tough to bluff with no cards. Looks like a $27 million dollar bluff. Will Ed Snider blink?

— John Starbuck (@JCStarbuck3) July 24, 2012
And, apparently, the arrogance continues even after the news.
so Nashville is overpaying for a guy they can't afford and probably doesnt even want to be in Nashville ..yup, this is going to work out

— Adam Paweł Kotecki (@Benek81) July 24, 2012
Oh, and late to the party, Boston chimes in.
Realize Weber can't get dealt for year but he will not finish that contract in Nashville

— Jimmy Murphy (@MurphysLaw74) July 24, 2012
—
PHOTO CREDIT: Sarah Fuqua // Flickr (used with permission)