Get your Twilight jokes ready, Preds ink Matt Cullen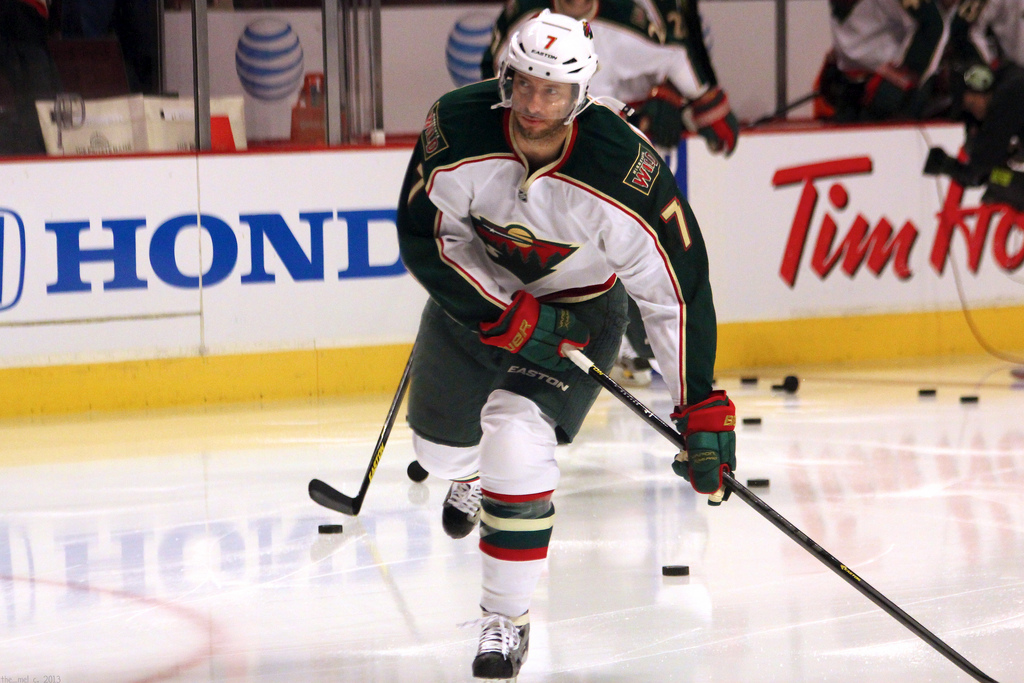 According to Daniel Friedman of WFAN/CBS Sports New York, the Nashville Predators have signed free agent center Matt Cullen.
The Preds have signed the Virginia, Minnesota, native to a two-year, $7 million deal, per TSN's Aaron Ward.
Cullen is a seven-time 40+ point scorer and even had two seasons with 39-points (missed action in both those seasons). In addition, he's just a two-time 20-goal scorer during his 15-year career. His 27 points last season for the Minnesota Wild would have been second on the Predators in scoring (Shea Weber had 28).
Nashville is in the market for a top six forward but, at 36 years of age, Cullen's contract is a risk and, of course, he's not exactly in the prime of his career.
His upside, however, appears to be in his playoff production. En route to a Stanley Cup Championship in 2006 with the Carolina Hurricanes, Cullen potted 18 points in 25 games. Then, in 2008, he had eight points in six post season contests for the Ottawa Senators and tallied three points points in five games for the completely out-matched Wild last season.
The official press release is below.
***
Nashville, Tenn. (July 5, 2013) – Nashville Predators President of Hockey Operations/General Manager David Poile announced today that the club has signed forward Matt Cullen to a two-year, $7 million contract. He will be paid $3 million in 2013-14 and $4 million in 2014-15.
Cullen, 36 (11/2/76), posted 27 points (7g-20a) in 42 games with Minnesota in 2012-13, in addition to ranking among the League leaders in face-off efficiency (53.2 percent) for the third consecutive season and won more draws than he lost for the ninth consecutive season. His past two full NHL seasons in 2011-12 and 2010-11, he posted 35 (14g-21a) and 39 points (12g-27a), respectively. The Virginia, Minn., native instantly becomes the Predators most veteran skater, having played in 1,073 regular season games since 1997-98, amassing 562 points (202g-360a). He has also converted 22 of 50 shootout attempts since its implementation in 2005-06, ranking 10th among active skaters in shootout success rate (44 percent).
The 6-1, 194-pound center is also a Stanley Cup champion, having posted 18 points (4g-14a) in 25 games during Carolina's run to the title in 2006. In 68 career postseason games, Cullen has 39 points (11g-28a).
Anaheim's second selection, 35th overall (second round), in the 1996 Entry Draft has represented the United States at the World Championships four times (1998, 1999, 2003, 2004), playing with Predators forward David Legwand in 1999, Predators Assistant Coach Phil Housley in 2003, and earning a bronze medal in 2004. He also donned the Red, White and Blue at the 1996 World Junior Championships on a team that included Predators Chief Amateur Scout Jeff Kealty. Cullen played two seasons at St. Cloud State (1996-97) prior to turning pro, notching 86 points (27g-59a) in 75 games. He was a 1995 WCHA All-Rookie Team selection, and a WCHA Second-Team All-Star.
—
PHOTO CREDIT: Mel Boysen // flickr (used with permission)