Nashville Predators choose not to claim Mikhail Grabovski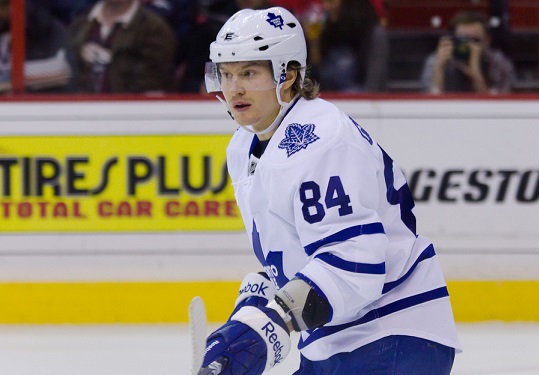 When the Toronto Maple Leafs put 29-year old center Mikhail Grabovski on unconditional waivers yesterday, the Predators fan base saw an opportunity. Instead of possibly swing and miss in free agency (and possibly be forced to overpay for a free agent due to multiple teams bidding for the services of the player they want), why not claim the talented Belarusian pivot and guarantee themselves the top six forward they covet?
Only the Florida Panthers, Colorado Avalanche and Tampa Bay Lightning would have stood in Nashville's way to claim Grabovski, as the waiver order is determined by last season's standings in reverse. Nobody claimed him, however, and he's now a free agent, able to sign with any team.
A $5.5 million cap hit per year for the next four seasons would have been a great get for the Preds. They're looking for a top six forward — in particular a center — this summer since they didn't get one in the draft this past Sunday and Grabovski is known as a passionate player who is productive more often than not.
He was a fifth-round pick of the Montreal Canadiens in 2004 and was a point-per-game player with their AHL-affiliate, the Hamilton Bulldogs, but couldn't post the same kind of numbers once wearing the red and white of the Habs. Unhappy in Montreal, "Grabo" was traded to the Toronto Maple Leafs on July 3, 2008 and his career took off from there.
Since joining the Leafs, Grabovski has amassed two 50-point seasons, another 48-point season and three 20-goal seasons.
There's obviously still a chance the Predators can sign him as a free agent but now they'll compete with other clubs for his services and, therefore, the price will go up. If Nashville didn't have interest in claiming him at his current price tag, logic suggests they're not interested in him at all.
—
PHOTO CREDIT: Bridget Samuels (used with permission)