Help welcome Mike Fisher to Nashville during warm-ups…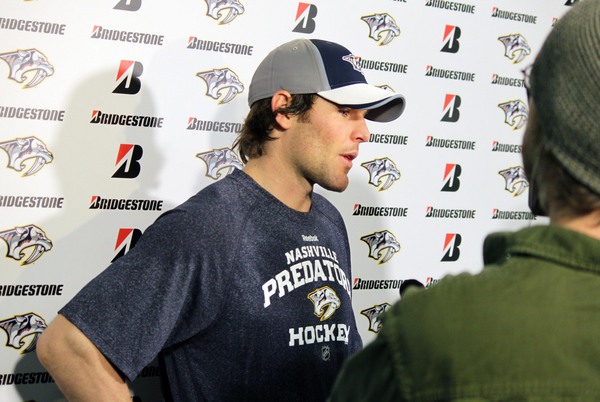 Remember this photo from Game 6 of last year's playoffs?
Those "We Believe!" signs were brought to you by yours truly. And we want to welcome the newest Nashville Predator Mike Fisher to Smashville tonight in the same way. So, print one out, bring it with you to the game and head on down to the glass for warm-ups. Let's welcome him to Nashville!
PRINT OUT YOUR OWN WELCOME SIGN HERE!
—
HEADLINE PHOTO CREDIT: Nashville Predators