Smithson, the prototypical Predator, traded to Florida…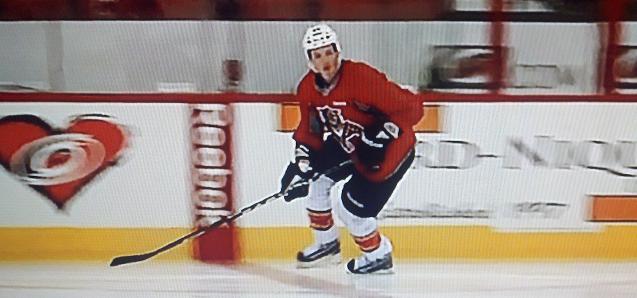 Nashville Predators General Manager David Poile strikes again.
Jerred Smithson, who had been a healthy scratch at times this season thanks to the talent depth at the forward position, has been traded to the Florida Panthers in exchange for a sixth round draft choice.
The Vernon, British Columbia native has been known for the past seven years as the "prototypical Nashville Predator." Head Coach Barry Trotz once said that he would love to have 20 Jerred Smithson's on his hockey club. However, with the talent level at the forward position finally growing in Music City, Smithson's time had come to an end. Players like Nick Spaling, Matt Halischuk and even rookie Gabriel Bourque have emerged to offer what Smithson does and then some. And, with one more year left on his contract, some feared another buyout would occur this summer.
Then Poile came along and did what he always seems to do best: get something for nothing.
(Not that Smithson is "nothing" but you see what we're getting at here)
Smithson will be reunited with former Predators Marcel Goc, Scottie Upshall and Mike Santorelli.
The official press release is below.
***
Nashville, Tenn. (February 24, 2012) – Nashville Predators President of Hockey Operations/General Manager David Poile announced today that the club has acquired a sixth-round pick in the 2012 Entry Draft in exchange for forward Jerred Smithson.
The Predators now have nine draft picks for the 2012 NHL Entry Draft to be held June 22-23, 2012 at Consol Energy Center in Pittsburgh, Pa. – their own picks in the first, and fourth through seventh rounds, in addition Toronto's third-round pick, Phoenix's fourth rounder and both Florida and the New York Rangers' sixth-round selections.
Smithson, 33 (2/4/79), suited up for 497 regular-season games for the Predators from 2005-12, the sixth-most in franchise history, amassing 86 points (36g-50a) and 313 penalty minutes. The Vernon, B.C., native has appeared in each of the Predators last five playoff appearances as well, and ranks fifth in the franchise's postseason games played list (31). On April 22, 2011 in Game Five of the Western Conference Quarterfinals vs. Anaheim, he scored the first overtime goal in Predators postseason history, helping Nashville win its first ever playoff series the following game.
The Predators finish off their final extended homestand of the season with visits from the San Jose Sharks on Saturday (7 p.m., 102.5 The Game, McDonald's Family Four Pack) and the L.A. Kings on Monday (7 p.m., FS-TN, 102.5 The Game, Dollar Dog Night). When the Sharks come calling on Saturday, the Predators will also be honoring former Associate Coach and current Hockey Operations Advisor Brent Peterson with a Brent Peterson Appreciation/Parkinson's Awareness Night. Peterson will be recognized for his contributions to the organization, and courage for taking his battle with Parkinson's to the public. To purchase tickets, visit nashvillepredators.com, ticketmaster.com or call 615-770-PUCK (7825).
—
PHOTO CREDIT: screen capture of FS-Miami