It's official! You helped the Preds "make it seven!"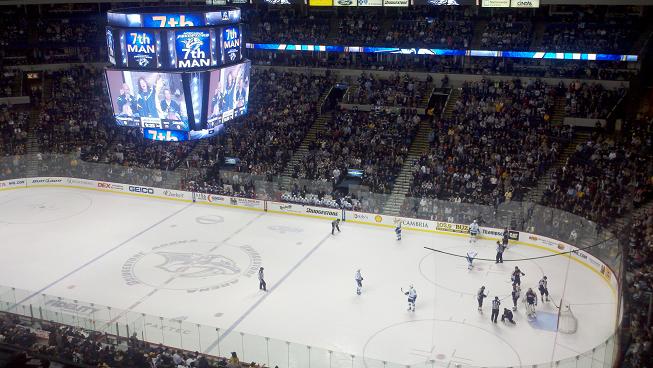 Thanks to 17,113 fans filling Bridgestone Arena tonight, the Nashville Predators have set a new franchise record: seven consecutive regular season sellouts!
The Preds have now sold out consecutive games against the Dallas Stars, Calgary Flames, Minnesota Wild, Detroit Red Wings, Columbus Blue Jackets, St. Louis Blues and Detroit Red Wings. So while it's no surprise both Red Wings games sold out, what is impressive is that a Wednesday night game against the Wild and a Sunday night matinée contest against the Flames helped the team en route to the record. Those teams (and time slots) are not typically high demand.
Just one more sign that Nashville is becoming a hockey market.
—
PHOTO CREDIT: Jeremy K. Gover // section303.com