Rinne's old mask key to Preds victory?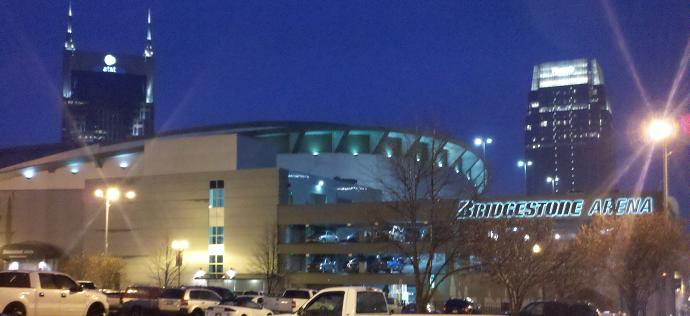 Pelle Lindbergh used to only drink a Swedish beverage called Pripps in between periods. Cesare Maniago would decide pre-game which foot got his lucky sock with two holes in it. Patrick Roy used to talk to his goal posts and not step on any lines. Goaltenders have always been known as a superstitious bunch.
Could the same be said for Pekka Rinne?
The Nashville Predators starting netminder elected to wear his 2010-11 mask in tonight's contest against the Minnesota Wild. The result? As 34 save performance and a shootout victory.
Rinne contends he's not superstitious, however.
"The other one is just getting a little smelly," he said with a smile. "It feels comfortable, I've had a good last year in it but I'm not too superstitious so it's not that big of a deal."
His 34 saves are the  most Rinne has made since the 2-1 victory over the St. Louis Blues 11 nights ago. While he's struggled as of late, his December will go down as one of his best months ever, record wise. With the win, Rinne improves to 7-2-0 in the year's final month.
Rinne wasn't the only goaltender having a strong night early on, however. Minnesota's Josh Harding made 24 saves and it took Nashville 47:00 to solve him. They finally broke through 47:00 into the contest when Jon Blum fired a shot on net that Jordin Tootoo deflected in front, putting the home team up 1-0.
Just when it looked like Nashville would escape with a 1-0 victory however, Minnesota kept the game alive. Dany Heatley brought the puck out from behind the net and despite Rinne making an incredible desperation save, the puck found just enough space between his skate blade and the post to tie the game.
After an overtime session that saw the teams trade chances, Colin Wilson scored in the shootout for the Preds and Rinne didn't allow a Minnesota goal, giving Nashville the victory.
"I was looking for something on his glove side and didn't see anything there," Wilson said. "So I quickly moved to my backhand and went up top."
The Wild have now lost eight straight (0-5-3).
The Predators will now turn their attention on their division rival, the St. Louis Blues. It's a special Friday night tilt (their third of five all season long) inside Scottrade Center.
Puck drops at 7:00pm Central and three of your favorite Predators blogs will be on location! section303.com, puckscene.com and HockeyNightInNashville.com will all be reporting live from St. Louis.
LEFTOVER THOUGHTS:
* Easily Blum's best game of the season. He played with explosiveness, he delivered crisp passes and played the body with ferocity. If he continues to play like he did tonight, he'll be out of the dog house in no time.
* Blum's effort was noticed by the Nashville media as well. Not only did we vote him as the second star but he earned third star of the night honors.
* Gabriel Bourque played in his first career NHL game tonight. He was, as Ryan Porth of Smashville 24/7 said, noticeable on each shift. Trotz even said his lack of playing time was "bad coaching on my part."
* Ryan Suter may have led Nashville in ice time (29:46) but rookie Roman Josi led all Preds skaters in shifts (29).
* Suter and Mike Fisher led the Predators in shots (4).
* The only Wild players not to record at least one shot on goal were Marco Scandella and Matt Cullen.
MY THREE STARS (as voted on with 7:37 left in regulation):
1) Pekka Rinne (NSH)
2) Jon Blum (NSH)
3) Jordin Tootoo (NSH)
THE THREE STARS OF THE NIGHT:
1) Pekka Rinne (NSH)
2) Josh Harding (MIN)
3) Jon Blum (NSH)
—
PHOTO CREDIT: Jeremy K. Gover // section303.com