It's time for your Preds and Avs LEFTGOVERS…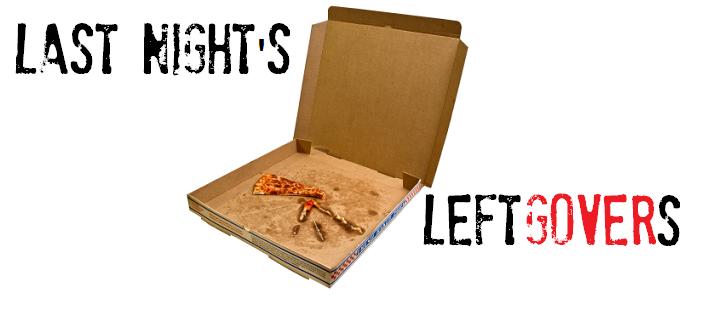 Nashville Predators 4, Colorado Avalanche 2
Bridgestone Arena; Nashville, Tennessee
March 8, 2012
***
LEFTOVER THOUGHTS:
* Coming into the night, Pekka Rinne and Tomas Vokoun were tied for the franchise's lead in single season wins with 36.
* Thursday night was the 19th sellout of the season for Nashville. Saturday night's game against the Detroit Red Wings will tie a franchise record of 20 sellouts in one season.
* Rinne has allowed two goals or fewer in nine of his last 10 games.|
* Nashville Head Coach Barry Trotz is now six wins away from 500 all-time.
* Colorado managed just three shots on goal in the opening frame.
* Those three shots are the lowest the Preds have allowed in a first period since January 23.
* Former Preds defenseman Shane O'Brien took the first two penalties of the game.
* Former Avs forward Brandon Yip was originally credited with the second Preds goal. It was later changed to Roman Josi, however.
* Newly reunited brothers Andrei and Sergei Kostitsyn played on the same power play unit.
* With his first period tally, Mike Fisher became the second Predator in as many games to reach the 20 goal mark. Patric Hornqvist bagged his 20th of the year on Tuesday.
* Andrei Kostitsyn was held off the scoresheet on Thursday but he still had four points in four games as a Predator.
* Colorado's 17 shots tied for the second-fewest against the Preds this season.
* Saturday's game against the Detroit Red Wings is expected to be the 20th sellout of the season, tying a franchise high.
* Finally, wayward Predator Alexander Radulov plays in a must-win Game 6 this morning at 6:00am Central. If his Salavat Yulaev Ufa loses, their KHL season is over. Rumor has it that Radulov might return to Music City and rejoin the Predators for the final 10 games of the NHL season and, of course, the playoffs. We'll have a complete update once the game is over.
RATING THE BAND STAGE BAND:
I didn't mind them. The lead singer had strong vocals and they seemed to be having fun up there. On a scale of 0-to-5, I give them 3 full Kostitsyns.
MY THREE STARS (as voted on with 5:41 left in regulation):
1) Sergei Kostitsyn (NSH)
2) Mike Fisher (NSH)
3) Brandon Yip (NSH)
THE THREE STARS OF THE NIGHT:
1) Ryan Suter (NSH)
2) Sergei Kostitsyn (NSH)
3) Paul Stastny (COL)