Rinne stands alone in Nashville record book with win over Colorado…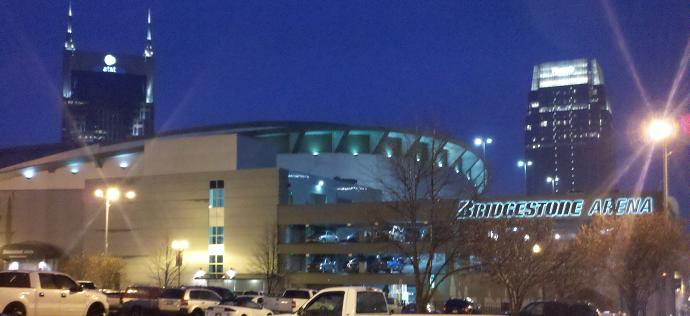 For the second game in a row, Nashville Predators goaltender Pekka Rinne was going for the franchise's single season wins record.
With 17,113 looking on, he did just that.
"It feels great," Rinne said. "That's a stat that you respect and appreciate a lot. It's for me, as an individual, but it's also a team stat. It's now (behind us) and it's time to play these last games and try to rack up as many wins as we can and keep going."
The Kempele, Finland native backstopped his team to a 4-2 victory over the Colorado Avalanche on Thursday night at Bridgestone Arena. In doing so, he improved to 37-14-7 on the year, toppled Tomas Vokoun's club record, leads the league in wins and has bested his personal stats each year of his NHL career. He recorded 20 victories in his rookie season, 32 the next year, 33 last year and 37 so far in this campaign with 15 games to go.
"You'd be lying if you said you didn't care about stats," Rinne admitted. "Obviously you do and you try to make sure that, on any given night, you try to give your team a chance to win. When you improve your game, those things kind of take care of themselves."
Rinne's milestone night got started off on the wrong foot. Colorado's David Jones undressed rookie blueliner Roman Josi at the Nashville blueline and fed a centering pass to Jamie McGinn who was crashing the net. The former San Jose Shark put it past Rinne for the early lead.
"That definitely wasn't the start we wanted," Predators captain Shea Weber explained, "but we got that momentum — that we gave up last game — we got it right back. That was the key and I think we carried it from there."
Nashville would answer just 1:40 later when Weber dropped it to Mike Fisher at the point. Fisher wristed a shot toward the traffic in front of Semyon Varlamov and the puck deflected off of Stefan Elliott and found it's way into the back of the net.
The Predators would take a 2-1 lead when Josi made good on his earlier gaffe. With former Avalanche forward Brandon Yip causing a disturbance in front, Josi's shot found it's way through thanks to a tip in front by Yip.
"Anytime a team lets you go, there's a little salt in your mouth after that," Yip said. "It's definitely nice to get a goal there and help the team. It was a big goal for us."
Neither team found the scoresheet in the middle frame until the Avs coughed up a puck in their own end during the final minute. Matt Halischuk forced the turnover and the puck came right to Sergei Kostitsyn who buried the second Goo Goo Goal of the season to put the Preds up 3-1.
Colorado made things interesting when, with 15:03 left in regulation, Paul Stastny was able to put a one-timer past Rinne but Martin Erat bagged the empty netter to seal the deal for the Preds.
Nashville will now turn their attention to the Detroit Red Wings. When the Wings come to town on Saturday, they will bring the Western Conference's third best record with them. The good news for Nashville is that the Wings play the Los Angeles Kings at home on Friday night before boarding a plane for Music City in order to play the Preds less than 24 hours later.
Puck drops at 7:00pm Central.
—
PHOTO CREDIT: Jeremy K. Gover // section303.com