It's time for your Preds and Blackhawks LEFTGOVERS…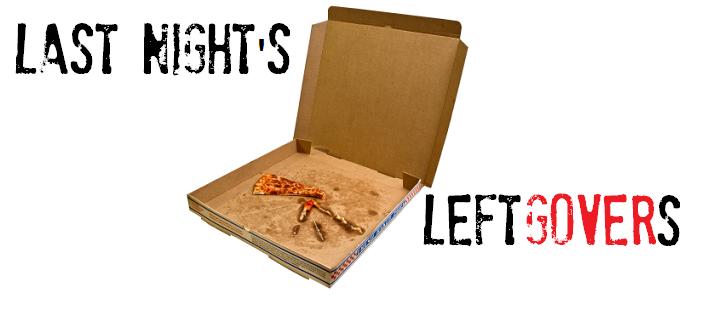 Nashville Predators 5, Chicago Blackhawks 2
Bridgestone Arena; Nashville, Tennessee
January 21, 2012
***
LEFTOVER THOUGHTS:
* Coming into the night, Chicago had won three straight.
* Saturday night was the first time Preds winger Brandon Yip has suited up for a team other than the Colorado Avalanche. He was claimed off of waivers by Nashville on Thursday afternoon.
* Yip finished with 10:22 of ice time and one hit.
* Matt Halischuk was scratched in favor of Yip.
* This was the first time in franchise history that the Predators had sold "standing room only" tickets.
* Apparently, standing room only tickets do not count toward the attendance numbers.
* With just under 5:00 gone in the first period, Brent Seabrook threw an open ice check knocking down Preds rookie Gabriel Bourque. When Seabrook got the puck, however, Jordin Tootoo returned the favor.
* Craig Smith's last three goals have been power play markers.
* Chicago managed just two shots on goal in the first period. They matched that total in the opening 0:48 of the second.
* Colin Wilson's jersey number has some extra meaning after last night. He scored the 33rd goal of his career.
* Both Jonathan Toews (Chicago) and Francis Bouillon (Nashville) left the game after the first period. Toews' injury was undisclosed but Bouillon left with an upper-body injury.
* Smith and Kevin Klein led the Predators with four shots each.
* Nashville had four players with two points.
* Nashville is now 9-2-2 when playing the Central Division.
* Chicago Blackhawks jerseys spotted on the upper bowl concourse (listed from obvious to obscure): Patrick Kane, Jonathan Toews, Patrick Sharp, Marian Hossa, Duncan Keith, Viktor Stalberg, Jeremy Roenick, Niklas Hjalmarsson, Michael Frolik, Chris Chelios, Stan Mikita, Tony Esposito and Tony Amonte. Additionally, Kris Martel of The Predatorial reported seeing the uber-rare Eric Daze jersey as well as a nice Gary Suter jersey in the lower bowl.
MY THREE STARS (as voted on with 5:52 left in regulation):
1) Sergei Kostitsyn (NSH)
2) Martin Erat (NSH)
3) Marian Hossa (CHI)
THE THREE STARS OF THE GAME:
1) Kevin Klein (NSH)
2) Sergei Kostitsyn (NSH)
3) Marian Hossa (CHI)