Preds beat Jackets, set up Central Division showdown tomorrow…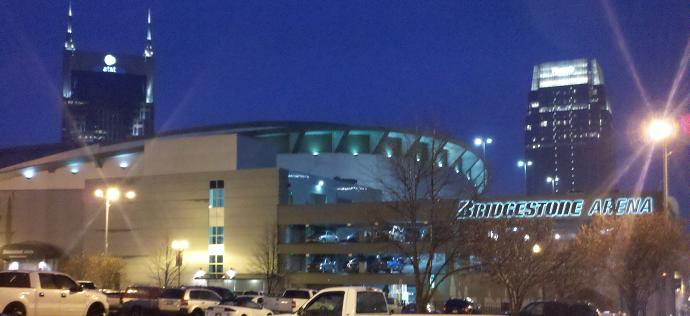 The win against the West's worst has set up a must-see game against one of the West's best.
In front of 14,310 at Bridgestone Arena, the Nashville Predators beat the Columbus Blue Jackets, 4-1.
Pekka Rinne finished with 25 saves — 16 of which came in the second period — for his eighth straight win, a new franchise record.
He is now 27-11-4 on the year.
Sitting with 62 points in the standings, if Nashville can beat the Chicago Blackhawks tomorrow night — and if the Blues lose to Steve Sullivan and the Pittsburgh Penguins — there would be a three-way tie for second place in the Central Division and fourth in the Western Conference.
As far as this game went, however, Nashville wasted no time getting things going. Early in the contest, Martin Erat picked Antoine Vermette's pocket deep in the Columbus zone. Mike Fisher then tucked the puck under the cross bar and past Steve Mason for the goal.
Jackets captain Rick Nash tied the game in the middle frame when he got in behind the Predators defense, deke'd left to right and slid the puck past Rinne.
With RJ Umberger in the penalty box thanks to a too many men on the ice penalty, Fisher made 14,310 fans very happy. The Peterborough, Ontario native tallied his second goal of the game and the first Goo Goo Goal in history.
While it may seem trivial to most outside Middle Tennessee, Preds fans were introduced to the "Goo Goo Goal" promotion on opening night but had yet to have witnessed one. The promotion calls for everyone in attendance to get a free Goo Goo Cluster (a locally made candy/snack) if the Predators score in the final minute of the second period. After going 0-for-25 this season, Fisher's power play goal, off a Shea Weber rebound, ended the drought.
Midway through the third, a tremendous shift by the fourth line led to an insurance marker. Rookie blueliner Ryan Ellis held the puck in the Columbus zone, deflecting it to fellow rookie Craig Smith in the slot. Matt Halischuk then collected it in an awkward position so he did the only thing he could do: spin and shoot. Mason couldn't make the save and the Predators went up 3-1.
Using yet another power play, Patric Hornqvist rounded out the scoring when he tipped a Ryan Suter shot up and over Mason to make it 4-1 late in the contest.
The Preds will now hop on a plane and head to Chicago where they'll take on the Blackhawks Tuesday night at United Center. It will be both hockey clubs' final game before the NHL All-Star Break.
Puck drops at 7:30pm Central and you can catch all the action on 102.5 The Game and FS-Tennessee.
—
PHOTO CREDIT: Jeremy K. Gover // section303.com