It's time for your Preds and Blackhawks LEFTGOVERS…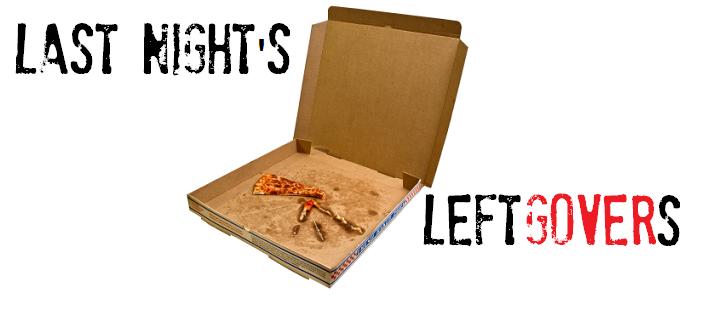 Nashville Predators 6, Chicago Blackhawks 1
United Center; Chicago, Illinois
March 25, 2012
***
LEFTOVER THOUGHTS:
* The Predators leading scorer, Martin Erat, was a surprise scratch with an upper-body injury.
* Erat needs just one more point in the final six games to achieve a new career high.
* Despite playing Saturday night against the Winnipeg Jets, Pekka Rinne got the start on Sunday.
* Rinne, along with Blackhawks netminder Corey Crawford, took part in a rare all-goalie ceremonial face-off before the game. It was Ed Belfour Heritage Night inside United Center and, in honor of the former goaltender, Rinne and Crawford were chosen to take part in the puck drop.
* Matt Halischuk, who had been scratched Thursday night against the Pittsburgh Penguins has now scored in both games since.
* Jordin Tootoo and Brandon Bollig dropped the gloves in the first period.
* Bollig scored a 10-8 on the 303 fight card.
* Tootoo did not return, officially listed with "an upper-body injury."
* Sunday was win #499 in the history of the Predators.
* Alexander Radulov picked up an assist on Patric Hornqvist's second period goal, giving him three points in three games.
* Hornqvist now has 25 goals on the year, four more than last year's total.
* He's still eight points shy of last year's total in that category, however.
* The Predators had six different goal scorers.
* They also had 13 different players register a point.
* Thanks to his third period goal, Mike Fisher is now just four shy of his career high of 53 points (2009-10).
* Nashville captain Shea Weber is two assists shy of his career high of 32 (2010-11).
* The Predators leap-frogged the Detroit Red Wings for 4th place in the Western Conference.
* Detroit plays the lowly Columbus Blue Jackets on Monday night while the Preds are idle.
* The Red Wings play Columbus again on Wednesday.
* Also, if the Sharks & Kings lose in regulation tonight, the Predators clinch a playoff berth.
THE THREE STARS OF THE GAME:
1) Pekka Rinne (NSH)
2) Shea Weber (NSH)
3) Patric Hornqvist (NSH)