It's time for your Preds and Blackhawks LEFTGOVERS…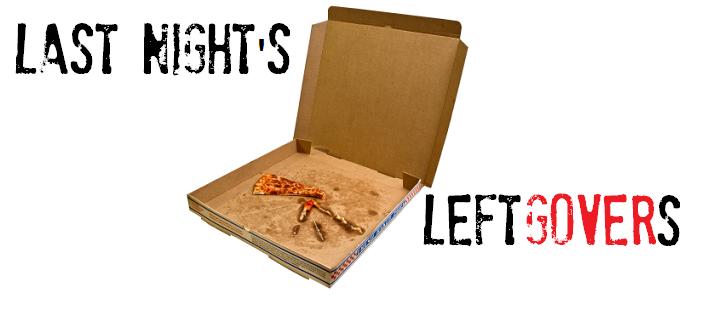 Chicago Blackhawks 5, Nashville Predators 4
Bridgestone Arena; Nashville, Tennessee
March 31, 2012
***
LEFTOVER THOUGHTS:
* Despite their loss to the Columbus Blue Jackets on Saturday, the St. Louis Blues clinched their first Central Division title since 2000 thanks to the Nashville loss.
* Nashville took six penalties in the contest. It was the first time in 14 games they have been shorthanded more than four times.
* The Blackhawks went 2-for-6 on the man advantage.
* With his assist on Alexander Radulov's goal, David Legwand became the first Predator player in franchise history to achieve the 500 point milestone.
* His assist on Shea Weber's second marker of the night gives him 501 all-time.
* Weber leads all NHL defensemen with 10 power play goals this season.
* The Predators captain is also just four points shy of his career high of 53 (2008-09).
* Radulov now has six points in six games since his return to the NHL.
* The Russian sniper has only failed to register a point in a single game since coming back (March 27 at St. Louis).
* Ryan Suter's three point night on Saturday was his first three-point night of the season.
* The Madison, Wisconsin native set a new career high in assists and points with 39 and 46, respectively.
* Speaking of new career highs, Preds blueliner Kevin Klein has a new personal best of 19 points.
* Klein needs just one more assist to tie his career high in that category as well (16).
* The Detroit Red Wings will hurdle the fourth place Preds with a win tonight over the Florida Panthers.
* The Blackhawks can hurdle the Preds tonight as well with a win over the Minnesota Wild.
MY THREE STARS (as voted on with 7:30 left in regulation):
1) Shea Weber (NSH)
2) Ryan Suter (NSH)
3) Patrick Kane (CHI)
THE THREE STARS OF THE GAME:
1) Brent Seabrook (CHI)
2) Ryan Suter (NSH)
3) Shea Weber (NSH)