It's time for your Preds and Blues LEFTGOVERS…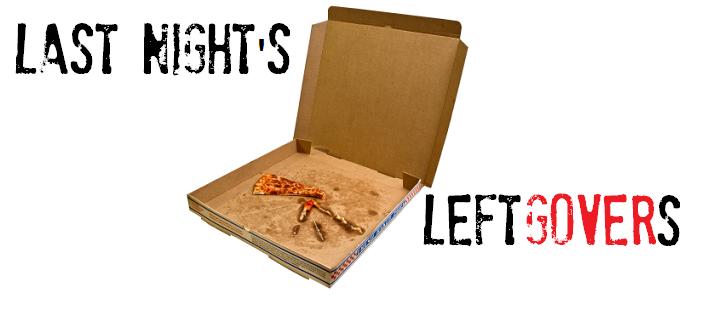 Nashville Predators 3, St. Louis Blues 1
Bridgestone Arena; Nashville, Tennessee
February 4, 2012
***
LEFTOVER THOUGHTS:
* Before we get to our notes on the game, you have to see THIS. Head Coach Barry Trotz was joined at his press conference by his son. What other NHL coach would do that? It was a tremendous moment. Thanks to Preds On The Glass for supplying the video.
* Jerred Smithson, Jack Hillen and rookie Gabriel Bourque were the scratches for the Preds on Saturday.
* Brian McGrattan was in the Nashville lineup for the first time since January 17.
* McGrattan would end up dropping the gloves against Ryan Reaves in the second period.
* Blues forward Kevin Shattenkirk had five shots in the first period alone.
* Halak turned aside all 17 shots he faced in the second period.
* Nashville is now 17-2-2 when leading after two periods.
* With 29 games remaining Pekka Rinne needs just four more wins to set a new career high.
* Rinne is now 4-0-0 against St. Louis this season.
* Rinne hasn't made 40 or more saves since April 8, 2011 when he made 44 against the Columbus Blue Jackets.
* In his career, Rinne has played 1,170 minutes against the Blues. He's also beat them 12 times. Only the Columbus Blue Jackets (1,176 minutes, 14 wins) have faced (and lost to) Rinne more.
* With the regulation victory, Nashville hurdled St. Louis in the standings. The Preds are now fourth in the West and second in the Central.
* It was Nashville's 16th sellout of the season, matching last year's franchise record for sellouts in a regular season.
MY THREE STARS (as voted on with 5:33 left in regulation):
1) Pekka Rinne (NSH)
2) Martin Erat (NSH)
3) Jaroslav Halak (STL)
THE THREE STARS OF THE GAME:
1) Pekka Rinne (NSH)
2) Martin Erat (NSH)
3) Jaroslav Halak (STL)