Rinne's winning streak snapped, Preds lose in shootout…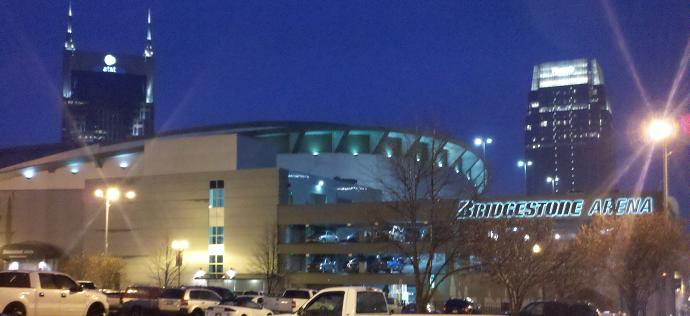 Nashville Predators goaltender Pekka Rinne has been pulled from a game just four times this season. Half of them against the Vancouver Canucks. Since being chased by Vancouver on December 1, Rinne was an unimaginable 20-2-1.
Better make that 20-3-1.
In front of 16,232 inside Bridgestone Arena, Rinne's 11-game win streak came to an end as the Preds lost in the shootout, 4-3. They did come back from a second period two goal deficit to steal a point, however, so there are positives.
"We came back twice so I like the character we showed," Head Coach Barry Trotz said. "They're a very good team. They're the defending Western Conference champions."
Rinne made 28 stops in his first loss since January 5. He's now 0-1-1 against the Canucks this season and hasn't beaten Vancouver since Game 5 of the Western Conference Semi-finals on May 7.
He does remain undefeated in regulation in his last 12 games, however.
The Canucks used a power play and a Ryan Suter screen to get on the board first. Alex Burrows dished a pass to Ryan Kesler from behind the net. Kesler got  wrist shot off from the face-off dot that beat Rinne for the opening tally.
Nashville would answer on a Colin Wilson strike just 2:05 later. David Legwand was able to cause a disturbance at the Canuck blueline and Wilson took the puck from under Legwand's feet, skated in and wristed a shot past Roberto Luongo to tie it.
Before the end of the period, Vancouver would add two quick ones, both of which defenseman Byron Bitz had a hand in. The first coming off of a Henrik Sedin pass to Bitz for the score and the second by setting up Daniel Sedin from behind the Preds net.
In the middle frame, Sergei Kostitsyn scored a controversial goal to give his team some life. While there was certainly no distinct kicking motion, Kostitsyn did turn his skate to deflect the puck into the net. The Predators have seen skate-redirect goals waved off and overturned several times this season, some in similar fashion. This one was allowed to stand, however, and the Predators pulled within one.
"If they had called that back, I probably would've had a heart attack right there," Trotz said, reinforcing his point of view that it was undoubtedly a good goal.
Mike Fisher, just moments later, knotted the score at 3-3 when he tipped a Shea Weber shot and caused the puck to skip in front of Luongo. It trickled over the goal line to pull the teams even.
The third period and overtime session saw several scoring chances for both sides but no goals. Both goalies were strong in the shootout as well but Alex Edler tallied in the sixth round and Wilson failed to score on his opportunity, giving Vancouver the victory.
Nashville will now travel to Ottawa. They take on the Senators Thursday night. It will be Fisher's first trip back since being dealt to the Preds 364 days prior.
Puck drops at 6:30pm Central.
—
PHOTO CREDIT: Jeremy K. Gover // section303.com