It's time for your Preds and Blues LEFTGOVERS…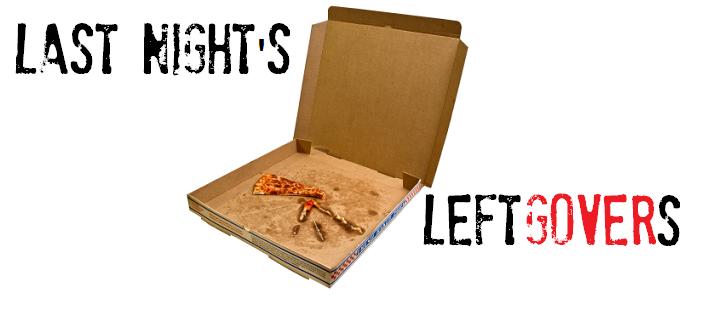 St. Louis Blues 3, Nashville Predators 2 (shootout)
Bridgestone Arena; Nashville, Tennessee
February 24, 2012
***
LEFTOVER THOUGHTS:
* The Bledsoe County High School Marching Band provided the occasional live musical entertainment on Thursday night.
* St. Louis had lost to the visiting Boston Bruins just 24 hours before. Nashville needed to come out firing on all cylinders to take their tired opponents out of the game. Instead, the opening period was their worst and the Blues were able to capitalize.
* Per Fox Sports Midwest, Ken Hitchcock teams are 1-11-6 in their last 18 trips to Bridgestone Arena.
* Nashville was 8-0-2 in their last nine home games.
* The Predators are now 3-4 this season in the shootout.
* They've also lost three shootouts in a row.
* This was Jason Arnott's first game in Nashville since being traded to the New Jersey Devils in the summer of 2010.
* New Jersey didn't make a trip to Music City in 2010-11. Same with the Washington Capitals after Arnott was traded there at the deadline last season. And while St. Louis has skated on Bridgestone Arena twice this year, Arnott was hurt both times.
* The Preds are now 5-15-3 when trailing after 20 minutes.
* This was Jaroslav Halak's 100th career win.
* Pekka Rinne hasn't allowed more than two goals in any of his last five games.
* Rookie blueliner Roman Josi may have scored a goal and — somehow — given third star honors but he was hardly impressive. He was credited with two giveaways, he had a chance to pot the game winning goal late in the third and partially fanned, rarely connected on a breakout pass and was directly responsible for the Blues' second goal.
* David Legwand was just as bad, if not worse. He had three giveaways, never seemed to be on the same page as his teammates and had several missed opportunities to create scoring chances.
* This is the third time in the last four games that Nashville has taken only one penalty.
* The team has posted three penalties or fewer in 18 of their last 21 games.
* Nashville has gotten at least a point in every game that Hal Gill has played in (2-0-1).
* When Colin Wilson scores a goal this season, the Preds are 7-1-4 and haven't lost in regulation since October 13.
MY THREE STARS (as voted on with 6:40 left in regulation)
1) Colin Wilson (NSH)
2) Pekka Rinne (NSH)
3) Patrik Berglund (STL)
THE THREE STARS OF THE GAME:
1) Vladimir Sobotka (STL)
2) Colin Wilson (NSH)
3) Roman Josi (NSH)
—
PHOTO CREDIT: Jeremy K. Gover // section303.com