It's time for your Preds and Canucks LEFTGOVERS…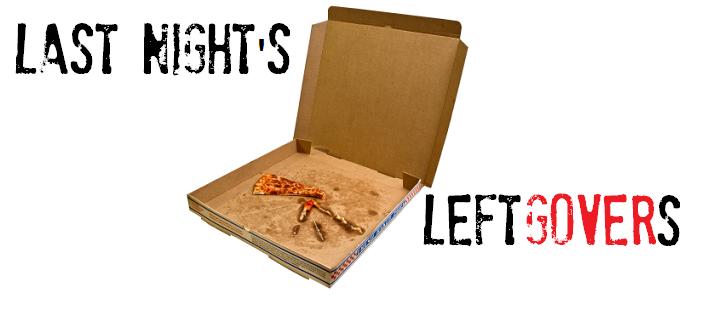 Nashville Predators 3, Vancouver Canucks 1
Bridgestone Arena; Nashville, Tennessee
February 21, 2012
***
LEFTOVER THOUGHTS:
* The Marshall County High School Marching Band serenaded Bridgestone Arena throughout the contest.
* Coming into the night, both Henrik Sedin and Daniel Sedin had six points in their past two games. They were held pointless on Tuesday.
* Mike Fisher, who was a game-time decision, played on Tuesday. He had missed the game in Dallas on Sunday afternoon.
* Fisher wasted no time proving he was healthy. He created three prime scoring chances and set up one more in the first period alone.
* Fisher would lead the Preds in shots through 20 minutes (3) and score the first goal of the game.
* Hal Gill made his home debut on Tuesday. He was acquired to help the penalty kill and boy did he do that. In the second, he not only took part in shutting down the Vancouver power play but he also assisted on Sergei Kostitsyn's shorthanded goal.
* Gill's last point came as a member of the Montreal Canadiens on February 2 against NJ. It was also a shorthanded assist.
* Mike Wolfe from History Channel's American Pickers sounded the siren to kick off the third period.
* Vancouver lost in regulation for the first time in over a month.
* Their last regulation defeat was at the hands of the Anaheim Ducks on January 15.
* This is the first two game win streak for the Predators since the All-Star Break.
MY THREE STARS (as voted on with 6:22 remaining in regulation):
1) Mike Fisher (NSH)
2) Roberto Luongo (VAN)
3) Pekka Rinne (NSH)
THE THREE STARS OF THE NIGHT:
1) Mike Fisher (NSH)
2) Pekka Rinne (NSH)
3) Sergei Kostitsyn (NSH)