It's time for your Preds and Flyers LEFTGOVERS…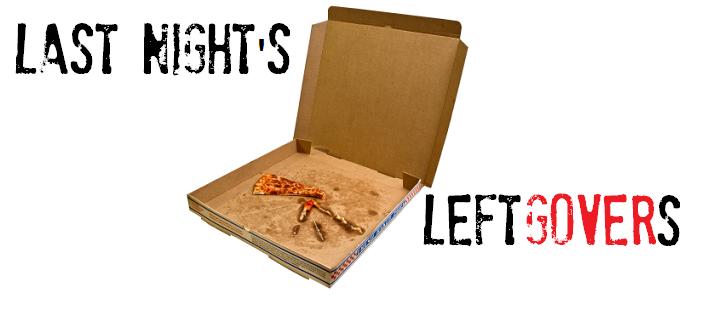 Philadelphia Flyers 4, Nashville Predators 1
Wells Fargo Center; Philadelphia, Pennsylvania
February 2, 2012
***
LEFTOVER THOUGHTS:
* Preds winger Brandon Yip was rewarded for his one goal, one assist outing on Tuesday by being a healthy scratch on Thursday.
* Early in the contest, defenseman Kevin Klein got hit with a clean check in the neutral zone. It looked bad but he did return.
* Midway through the first period, rookie Craig Smith appeared to have scored a power play goal. It was immediately waved off, however, as Smith clearly tipped the puck with a high stick (read: well above his head).
* Almost exactly 20:00 later, Smith had another near-goal. This one came after a great one-timed shot that rang off the post.
* Smith won his first 10 face-offs. He finished 10-2 on the night.
* Former Predator Scott Hartnell took two unnecessary whacks at Lindback in a 0:30 span in the second period. While he got away with the first one, he was booked for a double-minor on the second.
* The Predators hadn't scored a goal with Anders Lindback in net for 123:59 until Suter's tally in the third period.
* In Lindback's six starts this year, Nashville has scored just nine goals.
* Lindback has only won one start this year. His other win came in relief of Pekka Rinne on December 1 against the Vancouver Canucks.
* Flyers forward Wayne Simmonds not only had two goals on the night but he also fired 10 shots at the Nashville net.
* Nashville is now 15-10-1 on the road this season.
* Matt Halischuk was the only Predator to finish with a positive rating (plus-1).
* No Flyer finished with a negative rating.
THE THREE STARS OF THE  GAME:
1) Matt Read (PHI)
2) Wayne Simmonds (PHI)
3) Brayden Schenn (PHI)