It's time for your Preds and Hurricanes LEFTGOVERS…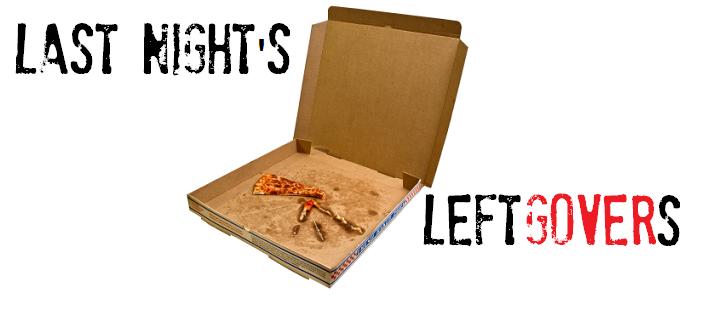 Carolina Hurricanes 4, Nashville Predators 3
RBC Center; Raleigh, North Carolina
February 28, 2012
***
LEFTOVER THOUGHTS:
* Newly acquired center Paul Gaustad was a healthy scratch due to a lingering injury. With three days off after Tuesday's game, he should be good to go Saturday against the Florida Panthers.
* Part of the reason Gaustad was acquired was to take important face-offs late in the game. When trying to pot the tying goal in the final 1:22 of regulation, Mike Fisher took all three draws and lost all three.
* Fellow newcomer Andrei Kostitsyn made his Predators debut.
* Nashville has only beaten one Eastern Conference team on the road this year. They beat the New York Islanders on January 16. (thanks to Colby Johnson for that stat)
* Tuesday night was back-up goalie Anders Lindback's first start since February 2.
* Nashville has played 64 games and this was just the seventh start of the year for Lindback.
* Lindback's last five starts have come against the Eastern Conference.
* Craig Smith's first period goal was his first in the month of February.
* Speaking of Smith's goal, it was Lindback's first lead since the 18:44 mark of the third period against Vancouver on December 1 (six games).
* It was also the first time this season that the Preds had given Lindback a first intermission lead. (thanks to Jacob Underwood for that stat)
* Eric Staal's second period goal was the 245th of his NHL career.
* Lindback's 29 saves were a season high for him.
* Rookie Gabriel Bourque has four points in his last three games.
* Bourque was Nashville's best player on Tuesday but, regretfully, wasn't given a star of the game.
* Ryan Suter, not exactly known for his offense, led the Preds in shots (6).
* Hurricanes goalie Cam Ward has missed the previous three games with an injury. He collected 26 saves (including 15 in the third period) in the victory.
* Carolina finished the month of February 6-1-4. In other words, they secured points in 10 of 11 games. Not bad for a team trying to hold onto a prayer of making the post season.
* Nashville concludes February with a 6-4-3 record.
AROUND THE WESTERN CONFERENCE:
* The Detroit Red Wings (1st place, Central Division) took care of the Columbus Blue Jackets (out of playoff contention) by the score of 5-2. Nashville is now six points back.
* The St. Louis Blues (4th place, West) and the Chicago Blackhawks (6th, West) were idle. Each team plays twice during the Predators' three-day break.
THE THREE STARS OF THE GAME:
1) Eric Staal (CAR)
2) Bryan Allen (CAR)
3) Jeff Skinner (CAR)