It's time for your Preds and Jackets LEFTGOVERS…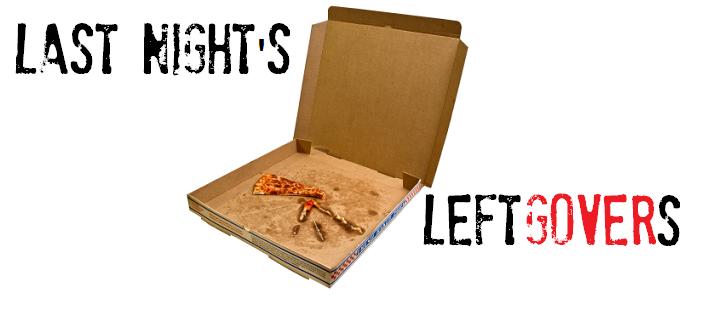 Nashville Predators 3, Columbus Blue Jackets 0
Nationwide Arena; Columbus, Ohio
January 19, 2012
LEFTOVER THOUGHTS:
* Nashville Assistant Coach Lane Lambert had an emergency appendectomy in Columbus Thursday afternoon. Our thoughts and prayers are with him.
* The Preds claimed winger Brandon Yip off of waivers from the Colorado Avalanche earlier in the day. He did not join the team in time to suit up and play Thursday night.
* Jerred Smithson, who was activated from IR this afternoon, did play, however.
* Preds defenseman Ryan Suter missed his second straight game with an upper-body injury. He also missed the final two periods of Monday's game vs. the New York Islanders.
* In the eight periods they've played without the All-Star defenseman, Nashville has scored three goals.
* Pekka Rinne is now 15-2-0 since December 8 (18 game span).
* The win was Rinne's 120th career NHL victory.
* You know the Nick Spaling stat but how about this one: when Rinne makes 36 or more saves, his team is 11-0-1.
* Yes Jordin Tootoo can embellish hits with the best of them but the hit Columbus winger Derick Brassard laid on him in the second period was dangerous. He thrust the Nashville winger into the boards in the Columbus zone but no penalty was called.
* Moments after Spaling's tripping penalty in the middle frame, Tootoo was involved in some shoving. The Blue Jackets faithful showered him with boo's, to which Tootoo responded by going Hulk Hogan on them, holding his hand to his ear.
* Per 104.5 The Zone's Jacob Underwood, Martin Erat has 62 points in his last 70 games.
* Shea Weber's empty net goal was his 10th of the season and the 90th of his NHL career.
* Nashville only has one more meeting with Columbus this season and that comes at home on Monday night.
* Per Inside Hockey's Ed Cmar, the Preds and Jackets game was attended by the following scouts: Tampa Bay (2), Winnipeg, Los Angeles, Chicago (who Nashville plays next) and the New York Rangers.
* Mid-game, Columbus announced that defenseman Radek Martinek is done for the year and that they had signed Brett Lebda. Lebda was acquired by the Predators in the Matthew Lombardi deal last summer but was bought out almost immediately.
THE THREE STARS OF THE GAME:
1) Pekka Rinne (NSH)
2) Martin Erat (NSH)
3) Antoine Vermette (CMB)