It's time for your Preds and Kings LEFTGOVERS…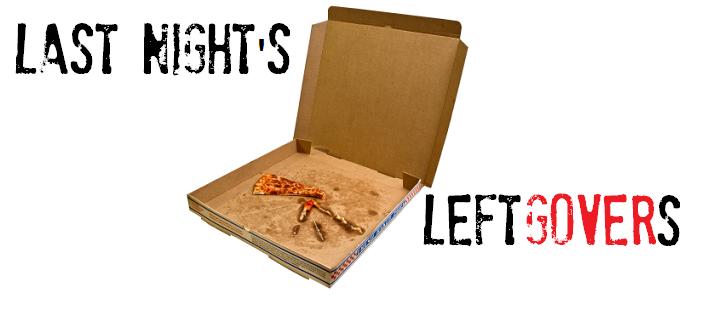 Los Angeles Kings 5, Nashville Predators 4
Bridgestone Arena; Nashville, Tennessee
March 6, 2012
***
LEFTOVER THOUGHTS:
* Brandon Yip, Matt Halischuk, Brian McGrattan and Jack Hillen were Nashville's healthy scratches tonight.
* Preds defenseman Kevin Klein (upper body injury) was also scratched.
* Ryan Ellis was in the Nashville lineup for the first time since February 19.
* Coming into the night, David Legwand had seven points in his last seven games.
* The Kings beat out an icing call in each of the first two periods. Ellis was the victim in the opening frame and then Francis Bouillon couldn't make up enough ground in the second.
* This was the third consecutive game (and fourth of the their last five) in which Los Angeles scored at least four goals.
* This was Anders Lindback's first appearance in front of the home town fans since December 3.
* Tuesday night was the fifth game in which Rinne was pulled in favor of Lindback this season.
* It was also the latest Lindback has come in a game in relief this season.
* Nashville's last regulation loss on home ice was January 5 against the Dallas Stars.
* Jordin Tootoo lost his cool in the third period. While tussling with Matt Greene after the whistle, a linesman came over to step in between them. In doing so, the linesman appeared to make contact with Tootoo's head. In a fit of frustration, Tootoo shoved the linesman in the back and he was promptly given a 10:00 misconduct.
* With his assist on Martin Erat's goal, Mike Fisher recorded his 400th NHL point.
* Fisher also has 25 points in his last 27 games.
* Speaking of Erat, with one more point he'll have his eighth consecutive season with 49 or more points.
* Erat's career high is 57. He achieved that personal best in back-to-back years (2006-07, 2007-08).
* When his second goal of the night hit the back of the net, Patric Hornqvist became a three time 20-goal scorer. He had 30 in 2009-10, 21 last season and now 20 with 16 games remaining in the season.
* Andrei Kostitsyn now has four points in three games while wearing a Predators sweater.
* Also, Kostitsyn has two points in each game where he registers a shot on goal.
* Nashville defenseman Ryan Suter is now five assists and five points away from his career high (38 and 45, respectively) in those categories.
* The Predators are now the only team in the NHL with two defensemen with 40 points (Suter and Shea Weber).  (thanks to stats master Jacob Underwood for that tidbit)
* Former Predators winger Alexander Radulov played in Game 5 of a best-of-7 series with Salavat Yulaev Ufa of the KHL this morning. AK Bars leads the series, 3-2. There is a remote possibility that Radulov would return and join the Preds for the stretch run and, of course, the playoffs, if his team were to get knocked out in the first round.
RATING THE BAND STAGE BAND:
They started out with a Rihanna/Selena Gomez medley and, quite frankly, it was pretty bad. It didn't get much better after that either so, on a scale of 0-to-5, I gave them only 1/2 Kostitsyns.
MY THREE STARS (as voted on with 6:20 left in regulation):
1) Justin Williams (LA)
2) Trevor Lewis (LA)
3) Patric Hornqvist (NSH)
THE THREE STARS OF THE GAME:
1) Justin Williams (LA)
2) Patric Hornqvist (NSH)
3) Trevor Lewis (LA)