It's time for your Preds and Kings LEFTGOVERS…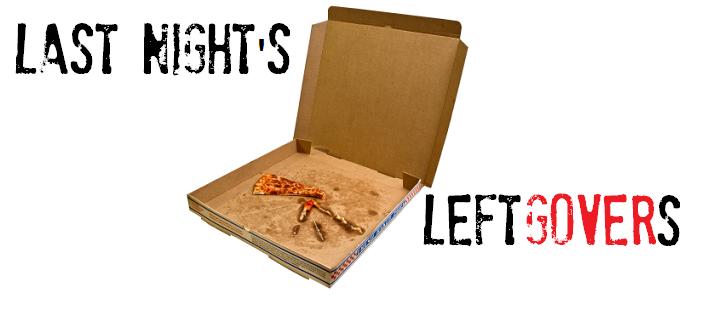 Los Angeles Kings 4, Nashville Predators 2
Staples Center; Los Angeles, California
March 17, 2012
***
LEFTOVER THOUGHTS:
* Kevin Klein, who had missed the last eight games with an upper-body injury, returned to the lineup on Saturday night.
* This was Jeff Carter's seventh game against Nashville this season. He had played in five games as a member of the Columbus Blue Jackets and now two since joining the Kings.
* Los Angeles netminder Jonathan Bernier seems to have the Predators' number. He's played them seven times in his career, going 6-1-0.
* Thanks to a Hal Gill slapshot in the second period, Patric Hornqvist took a puck square to his unprotected calf. He missed literally no time as, after the media timeout, he was on the first power play unit.
* Both teams took three penalties.
* Ryan Suter had one of his worst nights of the season, finishing with a minus-3 rating.
* He's registered a minus-3 rating only once this season and that was back on December 23 in Dallas.
* Martin Erat led all skaters with four shots on goal.
* With his two points last night, Erat is just two points away from his career high (57).
* While it didn't mean much as far as the result was concerned, Mike Fisher scoring did keep a streak alive. In every game this month, Hornqvist and Fisher have traded goals. Fisher scored on March 3rd, 8th, 12th and last night. Hornqvist answered with goals every single time: March 6th, 10th and 15th.
* Both players have 22 goals this season.
* Last night was the first regulation loss of the year for the Preds when Fisher found the back of the net.
* The Predators did get some good news last night. The 4th place Detroit Red Wings lost to the San Jose Sharks in overtime.
* Nashville remains just two points back of Detroit with one game in-hand.
* The Red Wings are idle on Sunday while the Preds play in Anaheim.
THE THREE STARS OF THE GAME:
1) Trevor Lewis (LA)
2) Jonathan Bernier (LA)
3) Dustin Penner (LA)