It's time for your Preds and Red Wings LEFTGOVERS…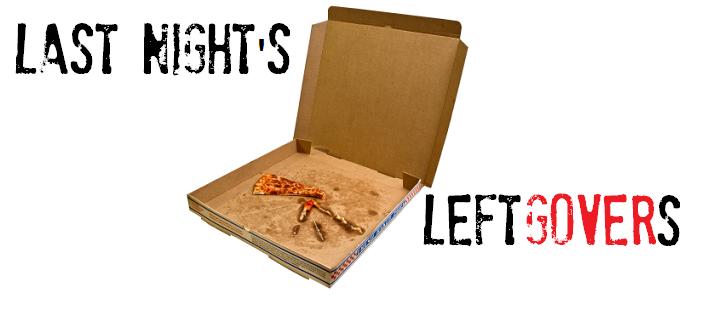 Nashville Predators 4, Detroit Red Wings 1
Joe Louis Arena; Detroit, Michigan
March 30, 2012
***
LEFTOVER THOUGHTS:
* Head Coach Barry Trotz now has 500 wins.
* Pekka Rinne's 42 wins are tops in the National Hockey League.
* Rinne's 2,078 saves are also number one.
* Detroit has lost just six games in regulation on home ice this year.
* For as good as the Red Wings' home record is (30-6-2), they're road record isn't all that impressive (16-21-3). Hence why home ice advantage is so important in the 4-5 match-up.
* With his goal and assist on Friday night, Alexander Radulov now has five points in five games since returning to the NHL.
* Radulov's last multi-point NHL game was, fittingly, against the Red Wings (March 20, 2008).
* How was Radulov not named one of the Three Stars? He had a goal, an assist and was one of the best players on the ice for either team.
* Speaking of the Three Stars, Willy Daunic of 102.5 The Game brought up a good point on the Predators Post Game Show. He suggested that the Detroit writers picked the wrong Kostitsyn for their second star as Andrei Kostitsyn played a tremendous game and had a key assist on Radulov's marker.
* Roman Josi played in his first game since March 10.
* All Josi did was lead all Preds skaters with a plus-3 rating and four shots.
* Rinne collected his fifth assist of the season on Friday. That's a single season record for Preds netminders.
* The Finnish goalie has six points (all assists) in his career.
* The all-time record for scoring among Nashville goaltenders is Tomas Vokoun with nine.
* Francis Bouillon, not exactly known for his offense, has three goals in his last 10 games.
* All three of Bouillon's goals have come in Preds wins.
* First ballot Hall of Famer Nicklas Lidstrom was a miserable minus-3.
* Lidstrom hasn't been minus-3 since the St. Louis Blues hung 10 on the Red Wings back on March 30, 2011.
* With his assist on Shea Weber's empty net goal, David Legwand has reached the 50-point plateau for the first time since 2006-07 when he amassed a career-high 63.
* Jordin Tootoo's helper on Gabriel Bourque's tally was his 30th point of the season.
* Tootoo's previous career high was 18.
* It was Tootoo's first point in over a month (February 28).
THE THREE STARS OF THE NIGHT:
1) Pekka Rinne (NSH)
2) Sergei Kostitsyn (NSH)
3) Henrik Zetterberg (DET)