It's time for your Preds and Sharks LEFTGOVERS…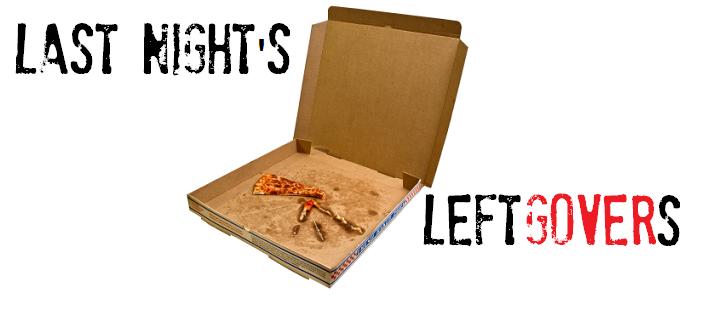 Nashville Predators 6, San Jose Sharks 2
Bridgestone Arena; Nashville, Tennessee
February 25, 2012
***
LEFTOVER THOUGHTS:
* Saturday was San Jose's eighth game of a nine game road trip.
* Patric Hornqvist returned to the lineup for the Preds. He had missed the last five contests.
* Nashville hasn't allowed a power play goal since February 11 vs. the Boston Bruins.
* The Preds are now 20-7-5 at home.
* They've also won 16 of the last 20 home tilts.
* Nashville has scored six goals in three games. Last night, December 1 vs. Vancouver and December 22 vs. Columbus.
* All three six goal games were wins.
* Colin Wilson's name was mentioned yesterday among the trade rumors for Blue Jackets captain Rick Nash. How did he respond to such rumors? A goal, an assist, a plus-2 rating and third star honors.
* Wilson needs just one more point to tie his career high (34).
* Five different Preds had two-point games last night. Wilson, Shea Weber, Roman Josi, Jordin Tootoo and Martin Erat all found the scoresheet twice.
* It was Tootoo's sixth multi-point game of the year. He had nine in his career coming into the season.
* It was rookie blueliner Josi's first career multi-point game.
* Ryan Suter now has 19 power play assists. His previous career high was 16 (2010-11).
* Defenseman Kevin Klein is credited with the game-winning goal. It's his second of the year.
* Klein had never had a game-winner before this season.
* Mike Fisher, who assisted on Klein's goal, now has 23 points (11 goals, 12 assists) in his last 23 games.
* Nashville has secured at least a point in every game (3-0-1) since Hal Gill has entered the lineup.
* Saturday was the second time in the last three games that Antti Niemi had been pulled in favor of Thomas Greiss.
AROUND THE CENTRAL DIVISION:
* Detroit Red Wings (1st place, Central) lost to the Colorado Avalanche in regulation. Preds now six points back.
* St. Louis Blues (4th place, Western Conference) beat the Winnipeg Jets in the shootout. Nashville is still four points back.
* Chicago Blackhawks (6th place, West) got blanked by the Los Angeles Kings, 4-0. With the Preds victory, they've opened up a six point lead on the Hawks.
THE THREE STARS OF THE NIGHT:
1) Shea Weber (NSH)
2) Patrick Marleau (SJ)
3) Colin Wilson (NSH)