It's time for your Preds and Wild LEFTGOVERS…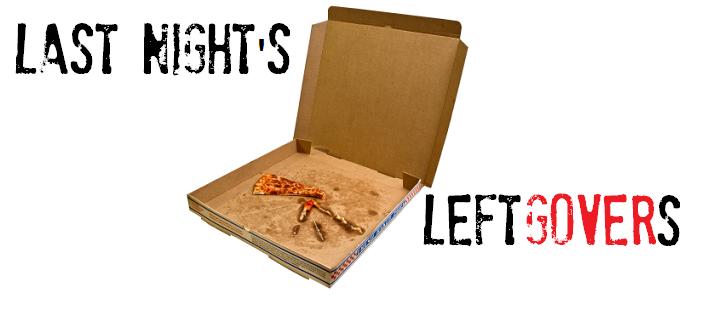 Nashville Predators 5, Minnesota Wild 4
Xcel Energy Center; St. Paul, Minnesota
January 31, 2012
***
LEFTOVER THOUGHTS:
* Thank God hockey is back.
* The two-goal effort by Minnesota sniper Dany Heatley was his first multi-goal night of the season.
* Nashville amassed 10 shots on goal in the opening frame. Minnesota had 11 and they buried two.
* Pekka Rinne hadn't allowed more than two goals during his nine-game win streak. He allowed four on Tuesday night.
* It was the first time since January 5 that Rinne has allowed more than two.
* Former Predator Jed Ortmeyer, whose spent the majority of the past two seasons in the AHL, played against his old club, finishing a minus-1 and with two shots on goal.
* Brandon Yip picked up his first point as a Pred with an assist on Matt Halischuk's goal in the second period.
* It was also his first point of the season.
* He also tallied his first goal since April 8, 2011.
* Despite being down by three, Nashville's first shot on goal came 8:00 in. They would finish the period with four goals on 12 shots.
* Preds center Mike Fisher capped off an amazing month of January. In the 13 games he tallied 15 points (seven goals, eight assists).
* Matter of fact, Fisher only had three games in January where he didn't wind up in the box score.
* Pekka Rinne capped off an amazing January as well. He finished the month with an 11-2-0 record, his best month ever.
* Captain Shea Weber may have had an assist and finished a plus-2 but he failed to record even a single shot on goal.
* Minnesota's Kyle Brodziak had eight shots, a game high for both teams.
* With the victory, the Predators moved into second place in the Central Division, fourth place in the Western Conference, and now have the second most points in the West.
THE THREE STARS OF THE GAME:
1) Dany Heatley (MIN)
2) Mike Fisher (NSH)
3) Cal Clutterbuck (MIN)