Meet Your Blackhawks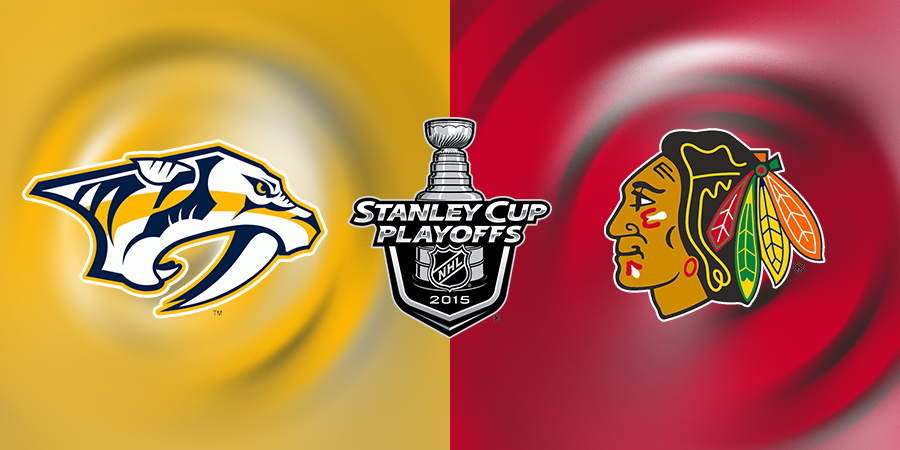 With the series against the Blackhawks starting tonight, it seemed like a good time to help everyone familiarize themselves with Chicago's roster:
Bryan Bickell: Loves it when you confuse him with Stu Bickel. No, really. It's great.
Daniel Carcillo: Buddy Oakes' favorite player. Also with twelve career suspensions, he's Chicago's version of the Golden Gate Bridge.
Corey Crawford: Can't stop a nosebleed.
Kyle Cumiskey: Owned the White Sox during the 1919 Black Sox scandal. The players took the money due to his notoriously cheap ways. Pretty much responsible for Shoeless Joe not being in the Hall of Fame.
Scott Darling: Schooled in the ways of Mitch Korn. Former Admiral. Likely a Nashville sleeper agent.
Andrew Desjardins: Wore 69 in his NHL debut because it is totes hilarious, brah. Has an extensive fedora collection. Former teammate of Stanley Cup champion Antti Niemi.
Niklas Hjalmarsson: Fun fact. Doc pronounces his name as "Chalmerson"…which might actually be right.
Marian Hossa: Game 5. Game 5. Game 5. Game 5. Game 5. Also was a Thrasher once, but doesn't like to talk about it.
Patrick Kane: I mean there was that taxi thing and I don't think anyone has made a joke about that yet.
Duncan Keith: Defending Norris Trophy winner, won gold at the Olympics last year. That's all great, but his teeth are fake.
Marcus Kruger: Swedish version of Freddy Krueger. Instead of having a glove with razors, it's all Allen wrenches and he takes apart shelves in the dreams of Swedish children, which while not being scary is kind of frustrating because those shelves are really hard to put together.
Joakim Nordstrom: Way overpriced for what you get, but generally built with a Joakim Nordstrom Rack, which is like a classier TJ Maxx Talbot.
Johnny Oduya: Former Thrasher. Loves when you turn is last name into a question.
Michael Paliotta: Was in your seventh grade English class, but you totally forgot about him until you just read his name.
Antti Raanta: The Blackhawks won the Stanley Cup with Antti Niemi and then cut him loose that summer. They have another Antti because it's basically like having the same thing. Right, Antti Pihlstrom?
Brad Richards: Was not put on waivers by the Kings this season. You're thinking of the other one.
Michal Rozsival: You may remember him from the 2012 playoff series versus the Coyotes, but you know who probably doesn't? Alexander Radulov.
David Rundblad: He's 24 and has been traded three times already. May have been traded while I typed this sentence.
Brandon Saad: Grew up watching Sidney Crosby. You know that guy that seems really cool, but you kind of hate him because he's like 9 years old and doesn't remember things from like 10 years ago because he was too young? That's Brandon Saad.
Brent Seabrook: Has apparently never found a helmet big enough for his head.
Patrick Sharp: Sharp is to hair what Ryan Getzlaf isn't.
Andrew Shaw: Brandon Saad with diving.
Kimmo Timonen: It's nothing personal, bae.
Jonathan Toews: Also known as "Canaan Toews" according to that one Blackhawks fan sitting next to you with a crooked 9 on his green Toews jersey. Known as "Captain Serious" because of his love for satellite radio.
Antoine Vermette: Vermette was basically everything that Radulov was not in the 2012 playoff series against Arizona. He completely dominated the Predators in every which way. In fact, Vermette has pretty much dominated Nashville ever since he was traded from Ottawa to Columbus. For this reason, Blackhawks coach Joel Quenneville will be scratching him on Wednesday.
Kris Versteeg: The best Chicago athlete ever to wear #23 according to one poster on Reddit who was subsequently downvoted into oblivion.