LEFTGOVERS: Preds vs Ducks – Game 14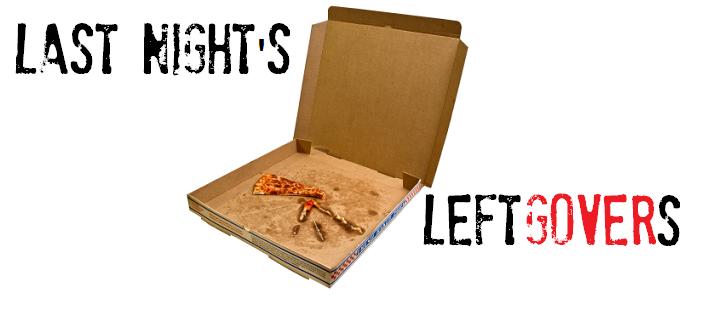 Here are your "Leftgovers" from the Nashville Predators game on Saturday night against the Anaheim Ducks…
—
LEFTOVER THOUGHTS:
* If he retires after this season, last night was Teemu Selanne's final game in Nashville. Unless of course the Ducks meet the Preds in the playoffs.
* There have now been 20 straight sellouts at Bridgestone Arena, dating back to last season.
* Brian McGrattan is with the Milwaukee Admirals but was still "scratched" for Saturday night's contest. Due to the "conditioning" status of the move, he remains on the Predators' roster.
* In his two games with Milwaukee, McGrattan has taken four shots and has only been assessed one minor penalty.
* Patric Hornqvist (injured) and Brandon Yip were also scratched for Nashville.
* Hal Gill returned to the Nashville lineup after being a healthy scratch the last two games.
* Pekka Rinne's shutout streak ended at 155:06, a new career high.
* Nashville's 14 shots in the first period tied a season high.
* This was the fifth Saturday game this season for the Preds. All five have gone to overtime.
* Anaheim is now 6-2-1 this season when they allow the first goal of the game.
* Shea Weber finished with six shots on goal, three blocked shots and four missed shots. That's a grand total of 13 shots attempted.
* Weber's goal was the 100th of his NHL career.
* Sergei Kostitsyn's assist on the goal was his 100th career assist.
* Ducks blueliners Toni Lydman and Luca Sbisa were each a minus-2, the lowest rating for either team.
* David Legwand had the highest rating among all skaters. He finished a plus-2.
* Colin Wilson took sole possession of the team lead in scoring (10) thanks to an assist on Legwand's tally.
* Speaking of Wilson, Saturday night was his 200th career NHL game.
* Nashville went 0-for-5 on the power play.
* The Predators won 59% of their faceoffs.
MY THREE STARS (as voted on with 5:15 remaining in regulation):
1) Shea Weber (NSH)
2) Pekka Rinne (NSH)
3) Viktor Fasth (ANA)
THE THREE STARS OF THE GAME:
1) Shea Weber (NSH)
2) Patrick Maroon (ANA)
3) Viktor Fasth (ANA)