LEFTGOVERS: Preds vs Jackets – Game 1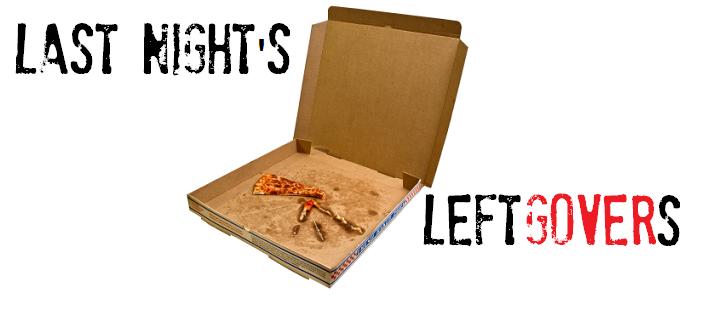 Here are your "Leftgovers" from the Nashville Predators season opener against the Columbus Blue Jackets on January 19, 2013.
—
LEFTOVERS THOUGHTS:
* The Predators hadn't played since May 7, 2012.
* The Blue Jackets hadn't played since April 7.
* It was Pekka Rinne's 251st career NHL game.
* It was also Rinne's 241st career start.
* Rinne got credit for an assist on the Preds opening goal. For a brief moment, he was tied for the team lead in scoring.
* Off-season signee Scott Hannan took exception to a hit on his defense partner Kevin Klein during the first period. As a result, he dropped the mitts with Columbus' Derek Dorsett.
* Likewise, in the middle frame, Shea Weber took exception to a Jared Boll on Craig Smith. Weber ended up fighting Boll and got the better of the Columbus forward. Weber would get an extra 2:00 for roughing.
* Late in the third, a shot from the point caught Kevin Klein up high. He stayed on the bench and he was seen working out his left shoulder.
* Head Coach Barry Trotz had very pointed comments about the guys who were unimpressive last night, saying "Some guys who didn't have their a-game, got a wake up call. We're not going to wait for guys to get their game back."
* Former Preds goalie Anders Lindback got the start last night for the Tampa Bay Lightning.
* The first goal he gave up as a member of the Lightning? To his former teammate, Joel Ward.
* Lindback would go onto make 27 saves in the 6-3 victory over the Washington Capitals.
MY THREE STARS (as voted on with 6:00 left in regulation):
1. Sergei Kostitsyn (NSH)
2. Fedor Tyutin (CMB)
3. Pekka Rinne (NSH)
THE THREE STARS OF THE GAME:
1. Sergei Kostitsyn (NSH)
2. Martin Erat (NSH)
3. Fedor Tyutin (CMB)