Life as a Preds Fan: A Simple Man's Musings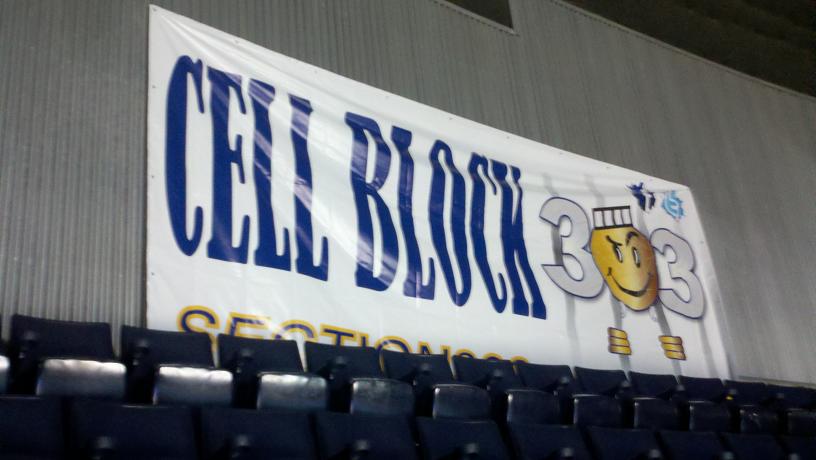 As I ponder what to do with my life now that hockey season has ended in Nashville, it appears blatantly obvious to me what Nashville Predators hockey means: Family. The friends we made along the way, and the players we grew attached to. The running theme all season and throughout the playoffs has had a strong tie with "Family." Smashville is not just a marketing slogan, it is a place where we, as Predators fans, congregate to cheer on our boys to victory. "Stand With Us" was a campaign that followed on what the Preds faithful first enacted on April 3, 2008 with their signature standing ovation meant to bring all fans together for the team, and did we ever come together in support of our team.
This was by far the greatest season in Predators history; not just because of the playoff run, but also in terms of the fan base showing strong support. Sixteen sold-out games during the regular season, and there was never any doubt that all six home playoff games would sell out. Not only did the leadership in the Predators' front office show commitment to the fans, but the fans also returned the favor by coming out in droves for the plaza parties and games. There was definitely a different feel inside and outside of Bridgestone Arena this year. The team was playing with a chip on their shoulder. The fans were cheering with a chip on their shoulder. The team delivered many firsts during these playoffs with their first series victory in the Stanley Cup Playoffs standing out the most. What this series victory and the hard fought series against Vancouver has done to the fan base is almost beyond description.
Needless to say, this organization's fan-base has grown by leaps and bounds just in the past month. Many folks have now caught hockey fever. How many of you have personally been able to turn your family or friends into hockey fans? It is easy to do when you have a team that works hard, an organization that is committed to the fans, and a game-operations team providing entertainment that is un-matched to any other arena.  At Bridgestone Arena, we all come together for a common purpose. We are a family. A hockey family.  Along those lines, how many of you have had hockey friends turn in to a friend for life? The Predators just have this affect on people.  When you bring people together that are encompassed with a team, one is bound to make friends along the way. Who would ever expect to make friends that you actually want to see in the off-season? Thanks to the Nashville Predators, and with a little help from Twitter, I can say that I have met such people.
Fans from all walks of life came together this season. We stuck with the team through the good times and the solemn times of November and February. We witnessed Tennessee's own Blake Geoffrion play in his home state. Yes, we "rednecks" play hockey too.  We witnessed young guns stepping up in place of injured vets. We witnessed an amazing comeback win over San Jose in December as severe winter weather threatened driving conditions. Who would not want to see these events with their own eyes?
What does it mean to become a fan of the Nashville Predators? It means that you want to become a part of something bigger than yourself. You want to be part of "the family."  I could feel the embers beginning to catch fire in the casual fan-base this year as the Predators began their run to the playoffs and into the playoffs.  People wanted to go to the games, not just to be around friends, but also to witness history. It means that you get to the arena 45 minutes before puck drop so you can cheer on your team during warm-ups…or happily taunt the opposition.  It means that you invest your time and money into something that is always a roller coaster of emotions; and every time you get back in line to enjoy the ride.
Therefore, as the team has stated, I invite you to become a citizen of Smashville and get ready for next season. This time we only have to wait four months until the preseason. And so, as others have stated before me, SUMMER SUCKS, DROP THE PUCK.