LIVE FROM LAS VEGAS: Pekka Rinne finished 4th in the Hart voting…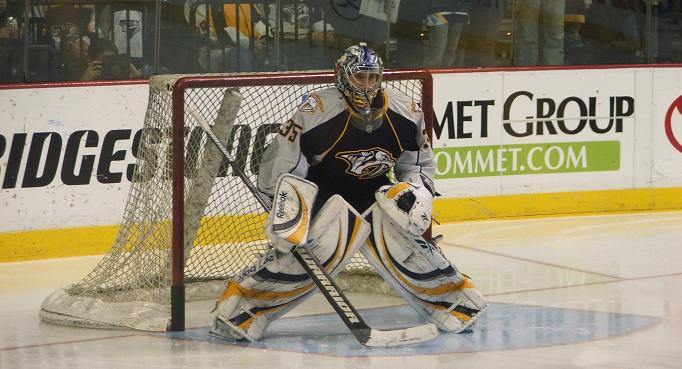 Toward the end of the season, all you heard out of Nashville, Tennessee was "Rinne for Hart!" Predators fans were bypassing the Vezina Trophy, given annually to the best goaltender in the NHL, and going right to the Hart Trophy for most valuable player.
It turns out, they weren't the only one's thinking he was worthy.
Pekka Rinne missed the Hart Trophy nominee class by a single place. He took fourth place, registering 175 points in the voting, including a first place vote. He also tallied two second place votes, 17 third and fourth place votes and 15 fifth place votes.
Impressive numbers considering where he plays and the caliber of the award.
This, I think, more than the 2nd place Vezina voting, is the biggest compliment of the night for Rinne.
Fun fact: Shea Weber took 25th in the voting, garnering two fifth place votes.
MORE TO COME……
—
PHOTO CREDIT: Jeremy K. Gover // section303.com