LIVE FROM LAS VEGAS: Trotz finishes third in Jack Adams voting…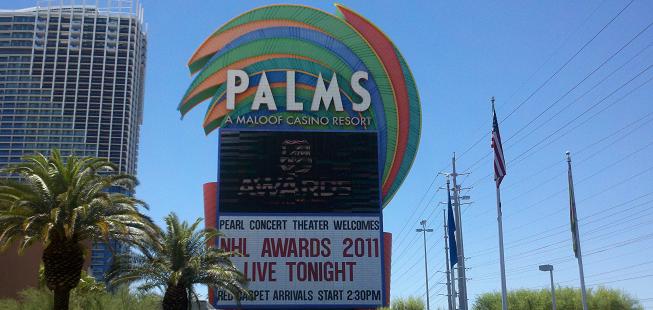 Like his captain Shea Weber a few minutes before, Nashville Predators Head Coach Barry Trotz missed out on some NHL hardware. Trotz finished third in the voting with just 80 points. Dan Bylsma and Alain Vigneault received 196 and 169 votes, respectively.
Trotz received just eight first place votes compared to Bylsma's 29.
The only head coach the team has ever known, Trotz did a masterful job this season. Not only did he lead his team to their sixth postseason appearance in seven years but he had to do it with a decimated lineup to key players. Rinne (11 games), Matthew Lombardi (80), Cal O'Reilly (44), Martin Erat (18), David Legwand (18), Steve Sullivan (38), Francis Bouillon (38), Marcel Goc (31) and Ryan Suter (12) all missed extended periods of time with injuries and all fit specific roles on this hockey club.
Rinne went down on opening night and then again in December, Lombardi was the key summer acquisition but ended up only playing four periods for his new team, O'Reilly was second on the team in scoring when he went on the injured reserve, Erat finished as one of the team's leading scorers despite missing action four seperate times, Legwand is the team's shutdown center who always plays against the other teams' top line, Sullivan started the season as a point-per-game guy before hitting the IR, Bouillon is a true stay-at-home defenseman that gives the Preds a consistent, physical force on the blueline, Goc has tremendous versatility and can play anywhere in the lineup and many thought Suter should have represented the Preds at this year's All-Star Game. All of these players missed extended time yet Trotz still propelled his team to fifth place in the uber-competitive Western Conference.
Oh yeah, and Trotz also surpassed the great Toe Blake in all-time coaching wins this season.
So congratulations to Barry Trotz on a much-deserved nomination and award.
—
PHOTO CREDIT: Jeremy K. Gover // section303.com