LIVE FROM LAS VEGAS: Poile earns 3rd place in GM of the Year voting…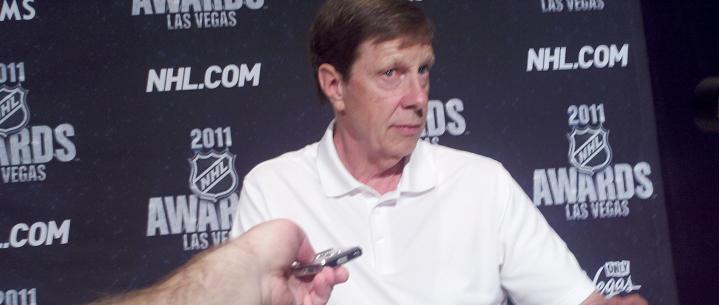 The Nashville Predators have never been swept in a playoff series. They might just be swept at tonight's NHL Awards, however.
Out of four nominees, only Pekka Rinne (Vezina Trophy) remains as the other three Nashville representatives have lost.
Going into the night, it looked like Shea Weber was one of the favorites to win the Norris Trophy. But Nicklas Lidstrom beat him out by a mere nine points in the closest vote since 1996. Then it looked like Barry Trotz, who managed to steer his injury-decimated team into the playoffs, had a chance. But he finished in third. Now General Manager David Poile's turn came and he suffered the same fate as his coach, finishing third in the voting.
Poile, the only repeat nominee in the two-year history of the award, received 55 points (six first place votes, six second place votes and seven third place votes). Vancouver's Mike Gillis, tallied 96 points (including 14 first place votes) in the runaway victory. Steve Yzerman, in his first year as a GM, finished just ahead of Poile with 61 points.
While it's highly unlikely, Rinne's turn to break the shutout is next.
—
PHOTO CREDIT: Jeremy K. Gover // section303.com