LIVE FROM THE NHL DRAFT: Preds runner Nik debuts new jersey…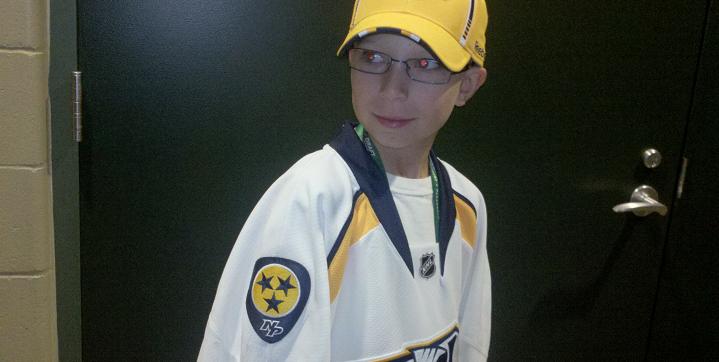 The Nashville Predators debuted their new sweater at the 2011 NHL Draft in St. Paul, Minnesota this weekend. But they didn't debut it on a player.
Only first round picks take the stage at the draft so, since they didn't have one, a kid from Highland Park, Minnesota named Nik became the most famous runner in history by being the first person to don the new jersey.
Whomever the Predators pick first this weekend will have the honor of being the first player to don the new sweater.
Below are our pics of Nik with the new road white threads.
.
.
.