Matt Hendricks, Nashville's 5th round pick in 2000, is back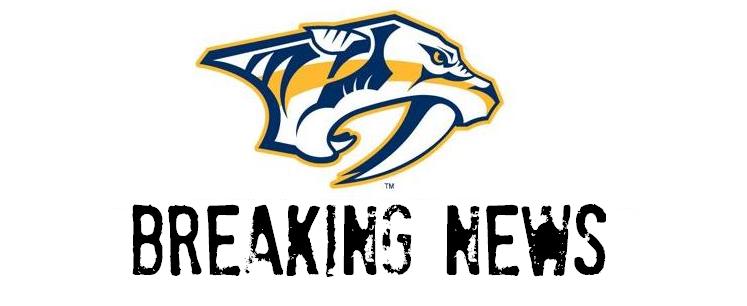 The Nashville Predators have signed forward Matt Hendricks. And, according to ESPN's Craig Custance, it's a four-year deal worth $1.85 million per season.
Hendricks was drafted by the Preds in the fifth round (131st overall) of the 2000 NHL Draft but has spent his NHL career with the Colorado Avalanche and Washington Capitals.
Hendricks becomes Nashville's third free agent forward signed today.
The official press release is below.
***
Nashville, Tenn. (July 5, 2013) – Nashville Predators President of Hockey Operations/General Manager David Poile announced today that the club has signed forward Matt Hendricks to a four-year, $7.4 million contract that will pay him $1.85 million per season through the 2016-17 campaign. The Predators originally drafted Hendricks 131st overall (fifth round) in the 2000 Entry Draft.
Hendricks, 32 (6/17/81), amassed eight points (5g-3a) in 48 games for the Washington Capitals in 2012-13, while leading the team in penalty minutes (73), and ranking third on the team in both face-off efficiency (56.8 percent) and hits (93). Since making his NHL debut with Colorado in 2008-09, the 6-0, 211-pound forward has 58 points (27g-31a) and 365 penalty minutes in 263 games.
A native of Blaine, Minn., Hendricks played four seasons at St. Cloud State University from 2000-04, posting 112 points (54g-58a) in 152 games. He captained the Huskies during his senior season (2003-04) and won a WCHA title in 2001. Prior to college, Hendricks captained Blaine High School to the 2000 Minnesota Class AA State Championship just one season after losing in the finals. He posted 110 points (46g-64a) 43 games in his final two high school seasons.
Hendricks is on Twitter @MattHendy26,