Moser signing deal to stay in North America, reporting to Admirals?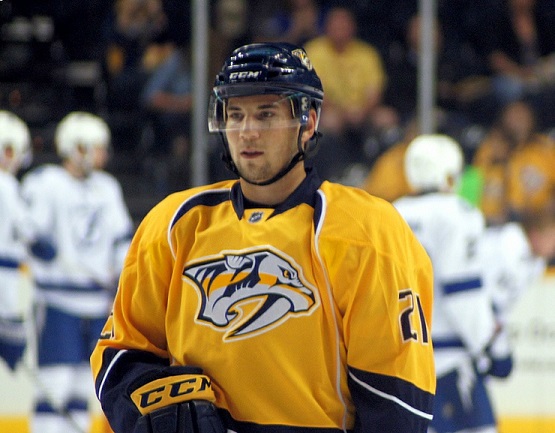 The Nashville Predators have made three rounds of cuts and one interesting name keeps avoiding the chopping block.
Swiss winger Simon Moser is in camp on a tryout agreement and has played well in four pre-season games, amassing one goal and logging nearly 60:00 of ice time.
"I saw him at the World Championships and watched him real close," Predators Head Coach Barry Trotz said. "The Swiss are turning into the new Sweden. They're always really good on the rush but have had trouble with the small-area game. But (he) is one of those guys who doesn't have any problem with the small-area game. That's his strength."
According to Silvan Schweizer, a journalist for the German-language Swiss newspaper Tages-Anzeiger, Moser's agent is "confident" the Preds will offer him a two-way deal and that he'll start in Milwaukee.
Moser is slated to play with Bern of National League A over in his native Switzerland if he doesn't sign a deal in North America this season. He was the SC Langnau Tigers captain last year, scoring 21 points in 35 games.
—
PHOTO CREDIT: Sarah Fuqua (used with permission)