Nashville announces tonight's roster versus Capitals…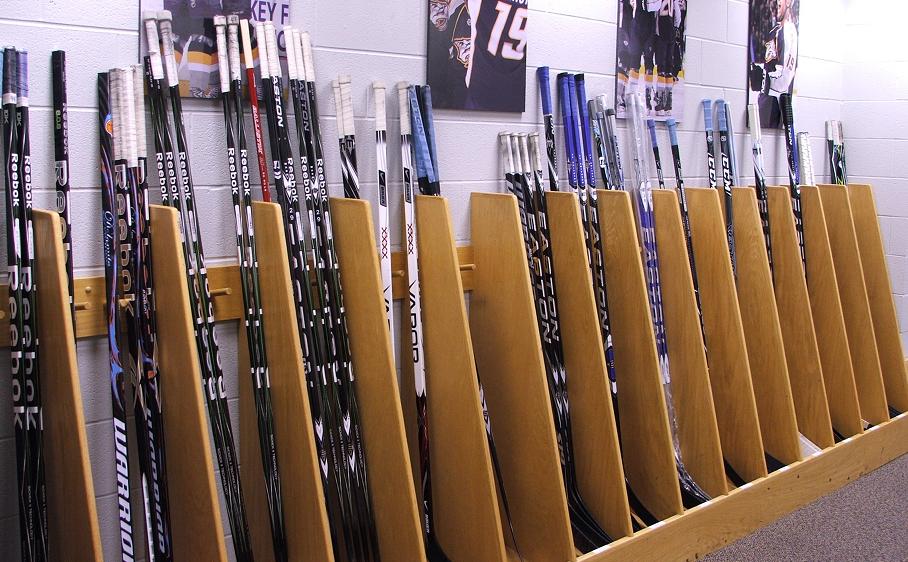 Both the Nashville Predators and Washington Capitals have announced their rosters for tonight's game at Bridgestone Arena.
You'll notice that center Nick Spaling will be playing his third game in as many nights. The coaching staff must want a long hard look at the 22-year old as nobody else in Preds camp has been asked to play three nights in a row.
Spaling played well in his short stint with the big club last season. He collected an assist in his first career NHL game, tallied three points in the 28 games he did play in for Nashville and, most importantly, logged important minutes on the penalty kill. If Spaling doesn't crack the NHL roster this year, expect to see him fill Jerred Smithson's role next season. The 2010-11 season is the final year on Smithson's contract and Spaling is basically a younger version of Smithson – but with more offensive upside – waiting in the wings. For example, Spaling was a 70+ point man in junior. Smithson maxed out at 39.
Other Preds roster notes include Wade Belak, Steve Sullivan, Matthew Lombardi, Brett Palin and Shea Weber seeing their first action of the pre-season, this may just be 2009 first round pick Ryan Ellis's last chance to make an impression before being sent back to the Windsor Spitfires, Brentwood, Tennessee native Blake Geoffrion making his second appearance in Music City, Weber will make his home debut as the new captain of the Predators, Lombardi will make his debut with the Predators period and goalie Anders Linback will get a chance to make his case to back-up Pekka Rinne this season in front of his home fans for the first time.
Puck drops at 7:00pm Central. Hope to see you there!
| | | | | | |
| --- | --- | --- | --- | --- | --- |
| NO. | POS. | PLAYER | HT | WT | BIRTHDATE |
| 2 | D | Aaron Johnson | 6-1 | 208 | 4/30/83 |
| 3 | RW | Wade Belak | 6-5 | 222 | 7/3/76 |
| 5 | C | Blake Geoffrion | 6-1 | 192 | 2/3/88 |
| 6 | D | Shea Weber | 6-4 | 234 | 8/14/85 |
| 9 | C | Marcel Goc | 6-1 | 202 | 8/24/83 |
| 13 | C | Nick Spaling | 6-1 | 196 | 9/19/88 |
| 15 | C | Matthew Lombardi | 5-11 | 195 | 3/18/82 |
| 23 | D | Brett Palin | 6-2 | 203 | 6/23/84 |
| 24 | RW | Matt Halischuk | 5-11 | 185 | 6/1/88 |
| 26 | RW | Steve Sullivan | 5-8 | 161 | 7/6/74 |
| 27 | RW | Patric Hornqvist | 5-11 | 188 | 1/1/87 |
| 33 | C | Colin Wilson | 6-1 | 214 | 10/20/89 |
| 38 | LW | Kelsey Wilson | 6-1 | 214 | 1/22/86 |
| 49 | D | Ryan Ellis | 5-9 | 172 | 1/3/91 |
| 52 | D | Alexander Sulzer | 6-1 | 204 | 5/30/84 |
| 71 | RW | J.P. Dumont | 6-1 | 205 | 4/1/78 |
| 74 | LW | Sergei Kostitsyn | 6-0 | 210 | 3/20/87 |
| 77 | D | Ryan Parent | 6-3 | 198 | 3/17/87 |
| | | | | | |
| | | | | | |
| | | | | | |
| | | | | | |
| NO. | | GOALTENDER | HT | WT | BIRTHDATE |
| 35 | | Pekka Rinne | 6-5 | 207 | 11/3/82 |
| 39 | | Anders Lindback | 6-6 | 205 | 5/3/88 |