Nashville recalls defenseman Laakso from Milwaukee…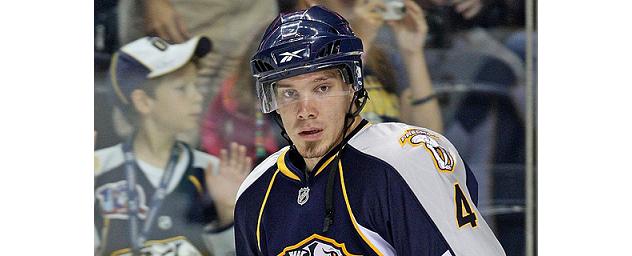 Martin Erat in game one. Matthew Lombardi in game two. Marcel Goc in game four. Ryan Suter in game five.
The Nashville Predators are about to embark on a two-games-in-two-days road trip and with the way the injury bug has hit them so far, it's no surprise they're calling up a little insurance.
According to the Milwaukee Admirals blog Admirals Roundtable, 2005 third round pick Teemu Laakso has been recalled from the Predators' AHL affiliate. Logic tells you that he will more than likely be a healthy scratch in tonight's game against the Dallas Stars and tomorrow night's game against the Tampa Bay Lightning.
Unless of course someone else goes down with an injury.
Laakso, 23, suited up for seven games last season, finishing with two penalty minutes, a minus-2 rating, six hits and five shots (including three that came in one game). He has, however, tallied four assists in this young AHL season so far. Those four points put him in a three-way tie for third in team scoring with Grant Lewis and Matthew Halischuk.
The question by a lot of people, including Admirals Roundtable, is why NHL veteran, and summer free agent signee, Aaron Johnson wasn't the one recalled.
Yes, Johnson is pointless in the five games with the Ads this season, but his six years of NHL experience would certainly provide more of a stable influence on the blueline than the wet-behind-the-ears Laakso.
Fellow blueliner Alexander Sulzer, who was the perma-scratch until Suter went down with an injury on October 19, will fill the sixth defenseman slot while Suter is on injured reserve. Suter has said he'd like to return to the lineup on October 28 when the Preds host the St. Louis Blues in the last home game until mid-November.