No home ice for Preds after lackluster effort…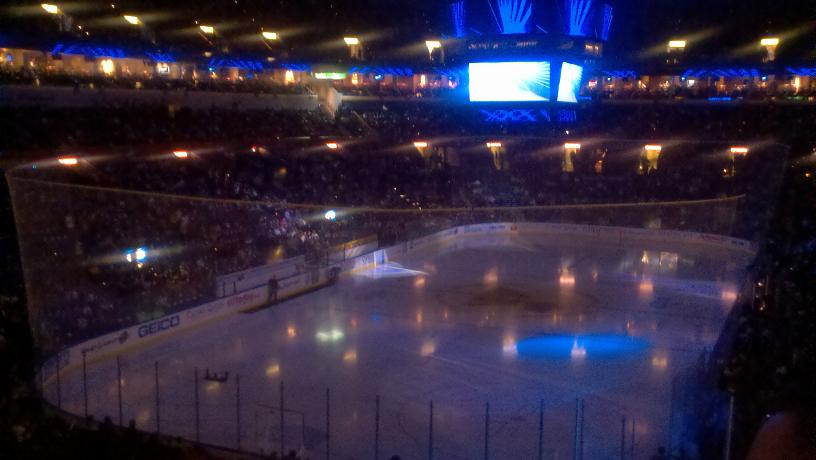 They had a couple hundred fans cheering them on inside Scottrade Center. They couldn't return the favor with even a single goal.
The Nashville Predators, in their 2010-11 regular season finale, dropped a lop-sided one to the St. Louis Blues, 2-0. The only bright spot for the Preds was their Vezina candidate goaltender Pekka Rinne.
Rinne, who did get the start over back-up Anders Lindback, made 23 saves in the loss, finishing 33-22-9 on the season.
St. Louis goaltender Jaroslav Halak did get the shutout but was only forced to make 24 saves (including just 13 in the first two periods).
It was roughly 50 minutes of completely uninspired hockey by the visitors. Passes that went nowhere, dump-ins to random areas and break-outs with zero support. Nashville players never seemed to be in sync until the final push and, even then, they didn't get more than a couple decent scoring chances.
Make no mistake, the team that played tonight will get blasted in the post season, regardless of the opponent. The good news is that the team who played tonight probably won't be the team who shows up in mid-April. They've given us no reason to believe they've reverted back to the November days of Predators hockey.
Now they sit and wait. They sit and wait for the Phoenix Coyotes to play the San Jose Sharks and the Los Angeles Kings and Anaheim Ducks to play each other. How those games end up will dictate the Predators' place in the Western Conference standings.
Because of the loss, there is no possible way the Preds finish in fourth, therefore no home ice advantage.
LEFTOVER THOUGHTS:
* Martin Erat sat out once again. The team is calling it precautionary. And can you blame them? They clinched a playoff spot last night, why risk further injury to your leading scorer?
* 14 of the last 21 meetings between these two clubs have been decided by a single goal.
* Sergei Kostitsyn had his 11-game scoring streak snapped.
* No rest for the best. Rinne started 25 of the team's last 27 games.
THE THREE STARS OF THE GAME:
1) TJ Oshie (STL)
2) Jaroslav Halak (STL)
3) Alexander Steen (STL)
—
PHOTO CREDIT: Jeremy K. Gover // section303.com