OPERATION: Silver Lining (who to root for on Record Store Day)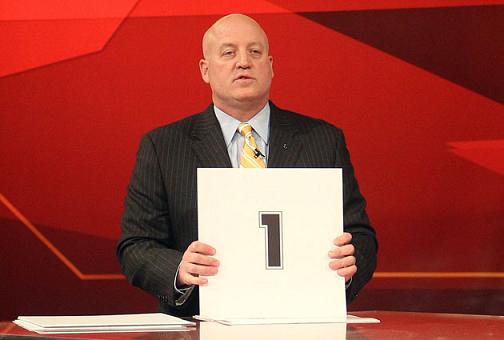 The Nashville Predators have been eliminated from the playoff race and, therefore, Operation: Miracle is dead. But fret not! We now have Operation: Silver Lining! We'll post this series every day until the end of the 2013 regular season.
—
There's only one more week left in the 2013 lock0ut-shortened NHL season. And it hasn't been a good one for the Nashville Predators. A silver lining, however, would be a high in the draft. The lower they finish in the standings, the higher their probability to win the draft lottery and/or pick in the top five.
In short, with other teams' help, they could make the best out of a bad situation.
Nashville is currently 26th thanks to their overtime loss last night so here are your rooting interests for Record Store Day. (Oh, sorry. For Saturday):
FLORIDA (in 30th place) needs to beat NEW JERSEY (22nd) in overtime or a shootout

CAROLINA (28th) needs to beat PHILADELPHIA (23rd) in overtime or a shootout
It's important to note that, with a win, Carolina will hurdle the Preds in the standings despite being tied with 39 points. The tie breaker, in this case, would go to the Hurricanes due to more wins (18).
The lottery is Monday night, April 29. Make plans to watch it with us at Brewhouse South in Cool Springs. You can find all the details HERE. We hope you'll join us.