OPERATION: Silver Lining (who to root for on Sunday)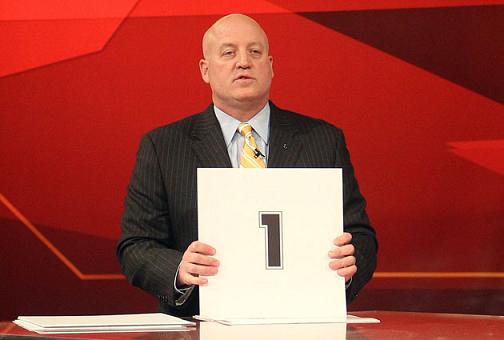 The Nashville Predators have been eliminated from the playoff race and, therefore, Operation: Miracle is dead. But fret not! We now have Operation: Silver Lining! We'll post this series every day until the end of the 2013 regular season.
—
It's a big day in Predators land. Not because they're playing but rather because two Eastern Conference teams, in one game, could dramatically help Nashville's cause.
The Predators are currently 26th but could be as low as 28th depending on how the Carolina Hurricanes and Tampa Bay Lightning game shapes up on Sunday night.
There's less than a week left in the 2013 lockout-shortened NHL season. And it hasn't been kind to the Preds. They could make the best out of a bad situation with a high draft pick.
The lower they finish in the standings, the higher their probability to win the draft lottery and/or pick in the top five.
Here's the Silver Lining-related slate:
FLORIDA (in 30th place) needs to beat BOSTON

CAROLINA (28th) needs to beat TAMPA BAY (27th) in overtime or a shootout
CALGARY (25th) needs to beat MINNESOTA
COLORADO (29th) needs to beat ST. LOUIS
EDMONTON (24th) needs to beat ANAHEIM
If the Hurricanes win in overtime or a shootout, they'd have 40 points in the standings and Tampa Bay would have 39, vaulting both over the Preds. That would put Nashville in 28th, therefore giving them a 14.2% chance of winning the draft lottery for the first overall pick.
The lottery is Monday night, April 29. Make plans to watch it with us at Brewhouse South in Cool Springs. You can find all the details HERE. We hope you'll join us.