Ottawa Senators claim Svatos off waivers from Preds…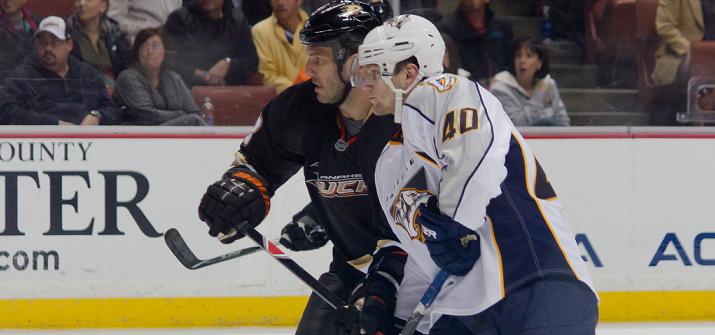 Back on December 28, the St. Louis Blues signed forward Marek Svatos.
On December 29, the Nashville Predators claimed him.
On February 23, the Predators put him back on waivers.
On February 24, he was claimed by the Ottawa Senators.
(Okay, everybody got that?)
The 28-year old Kosice, Slovakia native played 316 games in the NHL before going over to the KHL this past summer. Once he was released from his contract, the St. Louis Blues inked him to a deal but, per league rules, any player who's played in Europe during the season must clear waivers before joining their new club.
That's when the Predators pounced.
They needed a goal scorer and Svatos was as close to a finisher as was available. Especially for nothing. Sure he had an issue with staying healthy his whole career but he was a former 30 goal scorer for the Colorado Avalanche. And even toppled 25 goals in an injury-shortened year once.
But, in the end, he wasn't a "Predators way" type of player and his Nashville career lasted nine games played, two games scratched and 12 games hurt.
Hopefully Ottawa is where he can revitalize his once promising NHL career.
—
PHOTO CREDIT: Bridget Samuels (used with permission)