Nashville Predators put Marek Svatos on waivers…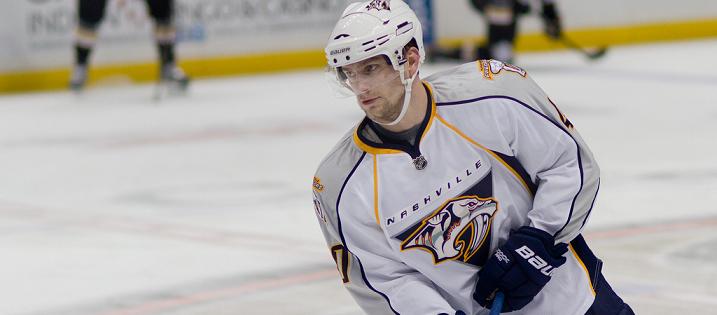 In a very peculiar move, it has been reported that the Nashville Predators have put forward Marek Svatos on waivers this morning.
TSN's Bob McKenzie tweeted that Svatos was among many put on waivers by their clubs.
The Preds claimed the 28-year old Czech off waivers from the St. Louis Blues when they signed him in December. Since he had played in the KHL this season, NHL rules stipulate that he must clear waivers before reporting to the team that signs him. The Blues signed him, and the Preds claimed him.
He scored three points in his nine games in a Nashville sweater but also missed 13 games due to injury.
Svatos was brought in because of his goal scoring ability. He had always been a finisher in his career and that's something that the Predators have needed for a long time. But he only managed to tally one goal in his brief stint with the club and, since injuries have plagued Svatos throughout his career, it's likely that Nashville just didn't see him fitting in.
The writing was on the wall too as he was a healthy scratch twice in the past week.
Still, the move is curious because, after all, he was a cheap option at forward, he did fill a need (when healthy) and he loved to shoot the puck. He had 17 shots on goal which was good enough to average two shots per game. And, on this team, that's incredible. Could a trade be in the works? Could there be an injured forward coming back soon? Or could this just be a case of him not fitting in with "the Predators way?" Time will tell.
Don't be shocked if the Blues claim him. He was their's originally anyway.
—
PHOTO CREDIT: Bridget Samuels (used with permission)