Panthers GM Tallon confirms double header will be in Nashville next year…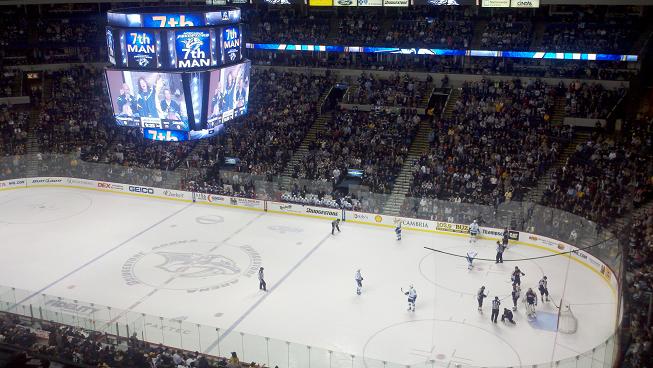 According to Sun Sentinel beat writer Harvey Fialkov, the double header that's going on right now between the Florida Panthers and the Nashville Predators will be in Music City USA next season.
Fialkov confirmed that news with Panthers General Manager Dale Tallon earlier today.
Today's double header is believed to be the first in NHL history. And now it's confirmed that Nashville will get it's shot to host one at this time next year.
We'll have a complete recap of both games later on today so stay tuned to section303.com for all the information.
—
SPECIAL THANKS to Seth Lake for the tip via Twitter.
—
PHOTO CREDIT: Jeremy K. Gover