Per RDS, Kyle Wilson has been put on waivers…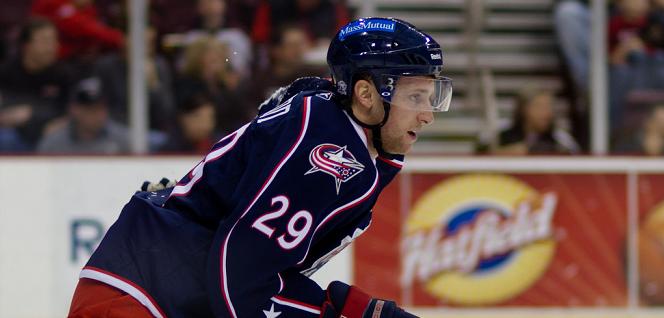 Renaud Lavorie of RDS (Réseau des sports) is reporting that the Nashville Predators have put forward Kyle Wilson on waivers.
This isn't a surprise to most but it does signify that Nashville's 2011-12 opening night roster is, indeed, being crafted this morning.
The former Columbus Blue Jacket played in four pre-season games and tallied a goal, an assist and a plus-2 rating. While he has a two-way contract this season, the second year of his two-year deal is one-way. It appears as if the coaching staff have plans for the young forward but might not see a place for him until next year.
MORE TO COME AS ROSTER MOVES BECOME MORE CLEAR