Poile's patience is a virtue as Preds decide what to do with Shea Weber…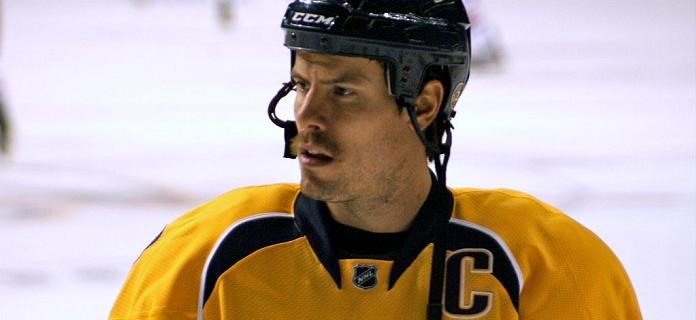 This morning on 102.5 the Game's First Quarter morning show, Nashville Predators Advisor to Hockey Operations and former Assistant Coach Brent Peterson made a startling statement.
"(We're) going to have to go identify some people and try to make a trade. Whether it's a sixth or seventh (defenseman) for toughness or a third or fourth guy for overall good play."
What? How could the main focus not be a #2 defenseman or a scoring forward right now? Nashville's always needed a scoring forward but, to make matters worse, they just lost one of the best blueliners in the league in Ryan Suter. And their captain Shea Weber is a restricted free agent and might not be in the fold come October as well.
Okay, hold on. Take a deep breath.
General Manager David Poile is in quite the position. Thanks to Suter misleading the franchise, Poile's hands are tied when it comes to trading for a scoring forward (say, one Bobby Ryan for example). Josh Cooper of The Tennessean reported back on July 1 that, if Suter was willing to re-sign, the Predators could "aggressively jump into what (Poile) has called the 'secondary trade market' to try to land the offensive forward he covets." But now that Suter walked away, Poile can no longer put together a package including the organization's most attractive asset: a blue chip NHL-ready defensive prospect.
Or two.
Nashville now needs Roman Josi as the eventual heir-apparent to Suter and, if Weber decides to walk/be traded, they need Ryan Ellis and his booming shot as well. If Suter had re-signed in Music City, Josi and/or Ellis would be expendable and, therefore, could become valuable trade assets that any team would love to have. Hence, a trade would be a lot easier to make. Instead, Poile needs to keep Josi and Ellis in the organization so he can have some damage control were he to lose Weber just days after losing Suter.
Obviously, were Poile to trade his captain, he'd get a king's ransom in exchange. If we use the Edmonton Oilers as an example, thanks to David Staples of the Edmonton Journal, the Predators could expect one of their "Fab Four" in return and then some. One of Taylor Hall, Jordan Eberle, Ryan-Nugent Hopkins or Nail Yakupov and a talented minor leaguer in Linus Omark or Magnus Paajarvi-Svensson, as well as a defensive prospect, is an assumed return for Weber. Getting Eberle or Hall, for example, would address the Predators need for a young, up-and-coming goal scorer and getting Weber would fill Edmonton's most desperate need for a stand out defenseman who can lead their young group of talented forwards into the playoffs and beyond.
As you can see, Poile is smart to hold onto his assets and be patient. If he does what everyone wants him to do in acquiring a scoring forward before Weber decides whether to re-sign long term or not, he'll be putting the organization in jeopardy. Basically, he'll finally have his forward but he'll open up another huge hole in the lineup. So which is better? Addressing the need only to create another one or sticking with the guys he already trusts and waiting to fill the original need?
The best thing to do now is nothing. As painful as that may be.
—
RELATED READING:
—
PHOTO CREDIT: Sarah Fuqua // Flickr (used with permission)