Predators issue statement on Pekka Rinne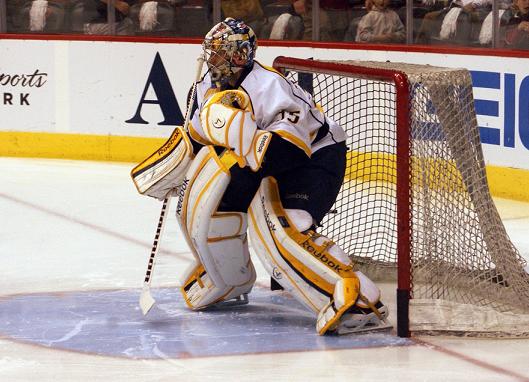 The Nashville Predators have issued a statement on injured goaltender Pekka Rinne.
***
Pekka Rinne underwent a MRI earlier this week and he continues to progress in his recovery from a bacterial infection in his hip which was initially identified and addressed with arthroscopic hip surgery on October 24. There have been no setbacks – and we and the doctors are thankful they have identified the infection – so now it is simply a matter of time for recovery and allowing treatment to take its course. Pekka will remain on crutches and antibiotics for at least the next couple weeks before a follow-up MRI in late November. We expect a full and complete recovery and will provide additional updates when appropriate.
—
PHOTO CREDIT: Sarah Fuqua (used with permission)