Preds add more depth forwards in Zack Stortini, Kyle Wilson…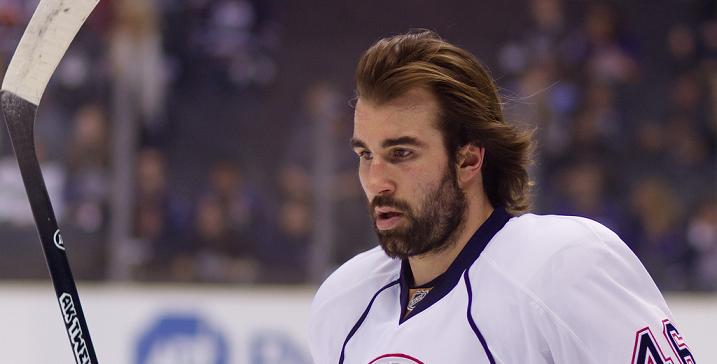 Just 48 hours after signing free agent winger Niclas Bergfors, Nashville Predators General Manager David Poile was busy once again. This time signing two depth forwards.
Zack Storitni has been playing with the Edmonton Oilers organization since being drafted by them in 2003. While he basically saw full time action with the parent club from 2007 to 2010, the Elliot Lake, Ontario native found himself back in the American Hockey League at points during this past season. And he was demoted from the worst team in the league. That's not a good sign.
To be fair though, he may have have been passed over on the Edmonton depth chart seeing as how they were getting younger and faster. Stortini is purely a role player. A checking line center. He has very little value as a scorer. Even in junior, where even solid two-way NHL players like Nick Spaling and David Legwand were relied on for their scoring ability, Stortini wasn't. He recorded 40 points for the Sudbury Wolves of the OHL in 2004-05, good for only fourth on the team.
In short, this is a depth signing for the Preds AHL affiliate Milwaukee Admirals. That being said, with his NHL resume of 256 games, don't be shocked if Stortini earns a call up at some point this season. Maybe even on opening night if the Preds lose restricted free agents Cal O'Reilly, Spaling, Sergei Kostitsyn and Matt Halischuk in the Qualifying Offer fiasco.
That decision is expected Friday, by the way.
The Predators also signed free agent center Kyle Wilson. Wilson was a ninth round draft pick by the Minnesota Wild in 2004 but never played for them. He moved on the Washington Capitals organization where he played in two games and recorded two assists. He then traveled west and spent last year with the Columbus Blue Jackets and their AHL affiliate, the Springfield Falcons. Wilson was a point-per-game player in Springfield, posting 24 points (12 goals and 12 assists) in 23 games. His 11 points while wearing a Columbus sweater at the NHL level wasn't too shabby either considering he did that damage in just 32 appearances. Considering the needs of the club, Wilson, even more than Stortini, could very well crack the Preds lineup this season.
Wilson is a former Colgate Raiders teammate of former Admiral and current Blue Jackets goaltender Mark Dekanich.
—
PHOTO CREDIT: Bridget Samuels // special to section303.com (used with permission)