Preds prospect Elsner will move from Germany to OHL…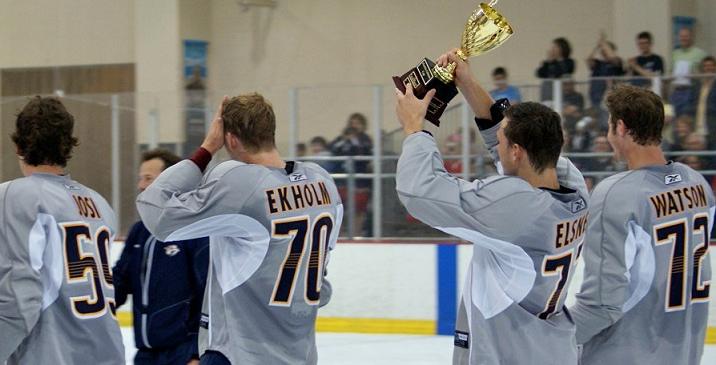 According to The Examiner's Jim Diamond, the Nashville Predators will have at least one of their European prospects a little closer to home next season.
David Elsner, a seventh round pick by the Predators in 2010, will defect from his native Germany and suit up for the Sault Ste. Marie Greyhounds of the Ontario Hockey League. You may not be familiar with the team but you've certainly heard of some of their alumni. San Jose's Joe Thornton, former Pred Steve Sullivan, Hall of Fame defenseman Paul Coffey and, oh yeah, some guy named Wayne Gretzky had 182 points in one season for them.
Diamond has the entire scoop in his article and we encourage you to read the entire post by CLICKING HERE.
—
PHOTO CREDIT: Sarah Fuqua // special to section303.com (used with permission)